B.A.P's "No Mercy" enters iTunes international charts
Submitted:
Jul 23 2012 07:18 PM by
ohgelie
B.A.P continues to receive love overseas as their latest single entered the top ten rankings on iTunes. On July 21st, B.A.P's "No Mercy" was able to rank within the top ten for iTunes international albums chart in the United States, Canada, Australia and Japan. The same single ranked second in Norway and Finland.

Aside from the iTunes ranking, B.A.P also appeared on Twitter's worldwide trending list on July 19th. Through their fans' efforts, B.A.P was able to stay at the list for ten hours straight, proving their increasing fan base.

B.A.P released their 1st mini-album "No Mercy" last July 17th and is currently doing their round of promotions on various music shows.

What do you think on B.A.P's latest feat?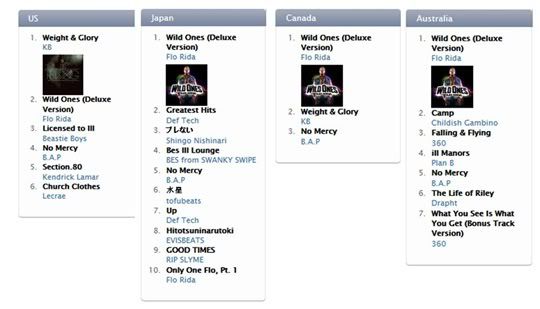 Source: 10Asiae
Join the discussion