BIGSTAR reveals mini-album "Blossom" comeback date + video and image teasers
Submitted:
Sep 28 2012 07:10 AM by
Congee
Debuting in July of this year with their first single, "BIGSTART" and title track, "Hot Boy," rookie hip-hop group BIGSTAR stormed the music scene with their intense lyrics and choreography.

Yesterday, the comeback announcement for the rookie group was announced; a YouTube video teaser, titled "Shut Up," was uploaded to Brave Entertainment's account, announcing BIGSTAR's comeback, as well as letting the members speak their mind. The video featured negative comments from anti-fans and BIGSTAR's bold responses to them. Brave Entertainment has defended this video, explaining that the BIGSTAR members were hurt by the negative comments and the company could not idly stand by and let their efforts go to waste.

Continuing the comeback news, BIGSTAR shared the title track for the comeback, "I Remember," and announced the release date of their first mini-album, "Blossom," for October 4th. In addition to this, they have revealed image teasers for the boys. BIGSTAR will be returning with a mature and charismatic look.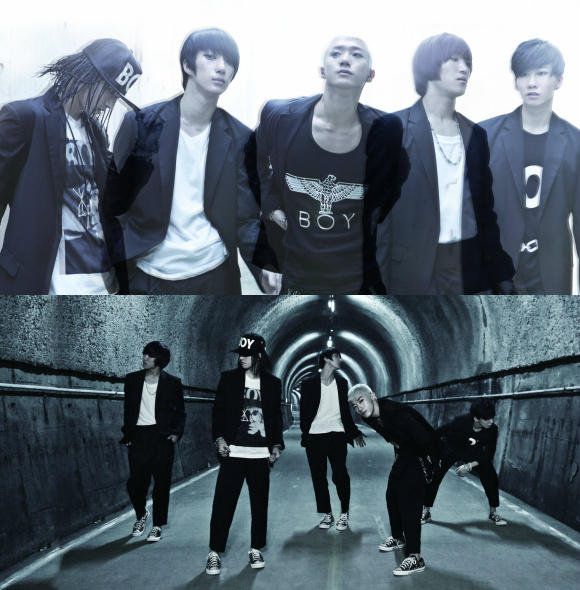 BIGSTAR is a hip-hop group created by Korea's top producer, Brave Brothers, after four years of intense training. Formerly introduced to the public through the SBS-MTV reality program, "BIGSTAR Show," the group is made up of members Feeldog ('92, leader), Baram ('90, rapper), Raehwan ('92, main vocalist), Sunghak ('93, power performer), and Jude ('94, maknae).

What did you think of the comeback teaser video and image? Are you looking forward to their return?

Source: Brave Family, Newsen and @BRAVEBIGSTAR
Join the discussion