Brown Eyed Girls set to release new album this month + reveals first teaser photo
Submitted:
Jul 10 2012 06:55 PM by
ohgelie
Set to be making their comeback this month, Brown Eyed Girls started a countdown to their comeback date. Earlier today, Nega Networks revealed that the group will be returning to the scene with a new album, while a track will be first released on July 17th.

Along with the statement, Nega Networks also unveiled a teaser photo of the members' silhouettes. The photo also had a caption saying, "BROWN EYED GIRLS THE ORIGINAL D-7."

Brown Eyed Girls last promoted with their fourth full length album "Sixth Sense," along with its repackaged version last year. After ending their promotions, the members continued with their own solo activities in South Korea.

Are you looking forward to their comeback? What do you think of the photo?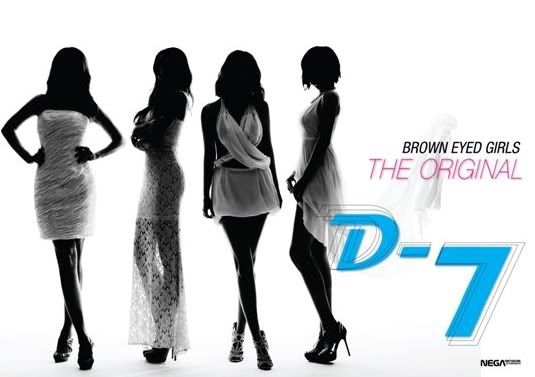 Source: 10Asiae
Join the discussion