Secret set to come back with "Talk That" + reveals teaser image ft. Jieun
Submitted:
Nov 26 2012 12:30 AM by
ohgelie
Set to be making a comeback this December, Secret reveals the first teaser image featuring Jieun. On November 26th, TS Entertainment released the first teaser photo, highlighting the group's new image and concept.

It was confirmed that Secret will be returning with the track "Talk That," which will be released on December 4th. It was also announced that the group worked with Shinsadong Tiger for the track, whom they have previously worked with for their hit track "Magic."

The photo released features Jieun in vivid red hair, but sporting a tearful expression.

Meanwhile, TS Entertainment is set to release more teaser images of the group prior to releasing "Talk That" next month.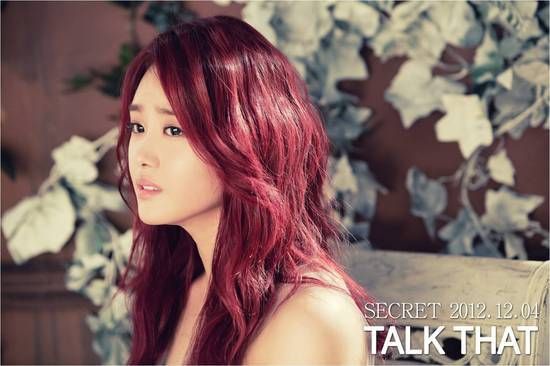 Source: OSEN
Join the discussion