"GD 1st World Tour" announces concert stops for Hong Kong
Submitted:
Mar 05 2013 01:04 PM by
ohgelie
YG Entertainment has confirmed more concert stops for G-Dragons' first world tour. On March 5th, it has been confirmed that G-Dragon will be bringing his first solo concert tour in Hong Kong, with a date and venue still to be confirmed.

YG Entertainment also updated the list of cities for the tour and revealed that G-Dragon's concert stop for Hong Kong is placed between April and June, after his concert stop in Osaka, Japan and and before Nagoya, Japan.

G-Dragon will be kickstarting the "GD 1st World Tour" in South Korea this March 30th and 31st and will be holding a Dome tour in Japan right after.

YG Entertainment confirmed that dates for other countries will be announced through their official pages soon.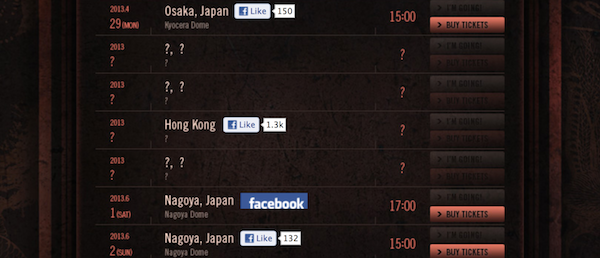 Source: GDTOUR
Join the discussion