International boy group CROSS GENE reveals first member Takuya
Submitted:
May 21 2012 03:35 PM by
Kaye
Another upcoming group will join the ranks of 2012 boy group debuts as CROSS GENE will most likely have their debut sometime next month. Earlier this week, the website for the group revealed its first confirmed member, the Japanese actor and model Takuya.

Though only one member has been officially revealed, fans have been able to match the earlier released project group picture with the newly revealed CROSS GENE concept picture. The new group consists of six members called Shin ('91), Sangmin ('92), Yongseok ('93), J.G ('93), Casper ('91) and Japanese member Terada Takuya ('92). The group makes for an interesting line-up as various members have already appeared in the media before.

Japanese member Terada Takuya, for instance, will be featured in the movie "Ai Ore" with The Boss's Karam. He also guested in various episodes of the Korean variety show "Dream Team" and has been revealed to be a big fan of Korean girl groups such as miss A and Girls' Generation. He was born on March 18th, 1992; is 187cm tall and also active as a model and actor in Japan. Last year he starred in a Japanese drama called "Sign" as a member of a fictional boy group of the same name. Their music video is added at the bottom of this article.

Member Shin, whose full name is Shin Wonho, was born on October 23th, 1991 and stands at a tall 185cm. He is a young actor who also starred as one of the six main bachelors in "Bachelor's Vegetable Store" and will be appearing in the upcoming series, "Big", next to miss A's Suzy. Shin was also featured in a CF for clothing brand Bean Pole together with Big Bang's G-Dragon, as well as adverts for KT olleh and Skinfood.

Both Shin and Takuya have roles in a Japanese short movie called "RUN60", which was released last year. Korean boy group Supernova was featured on the OST with a Japanese version of their Korean track "On the Days that I Missed You". The movie's story will be continued in a nine episode drama series, soon to have limited broadcasting in three major Japanese cities.

Next to Shin and Takuya, other names like Kim Sangmin, Kim Yongseok, Casper and Ko Ganyeng have been mentioned. Kim Sangmin was born on July 7th, 1992 and starred in the musical "Carpe Diem" together with Shin Wonho. Casper; born on March 20th, 1991; is also a model and has been featured in various Chinese CFs for Buggles, HAOLEDI, pepsi, SPORTS100 and more. More detailed information on the two additional names hasn't been revealed yet.

The group was revealed to be part of Amuse Korea, the Korean equivalent of the Japanese Entertainment company of the same name. Amuse houses many of Japan's popular young actors such as Miura Haruma, Sato Takeru and Kamiki Ryunosuke, as well as music acts such as rock bands ONE OK ROCK and Flumpool. For his acting jobs in Japan, Takuya is under the Japanese department of Amuse.

Earlier this year CROSS GENE was revealed as a project group between Japan and Korea called Project-A, but it seems they're finally set on debuting soon. More details on their debut, release and members are expected to be revealed soon.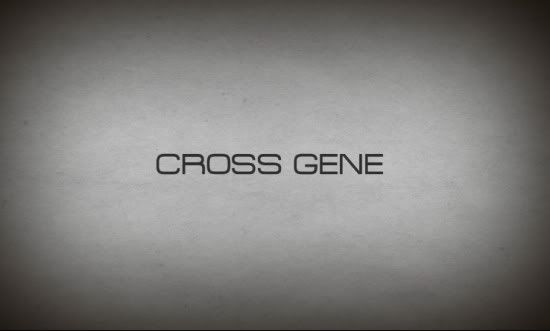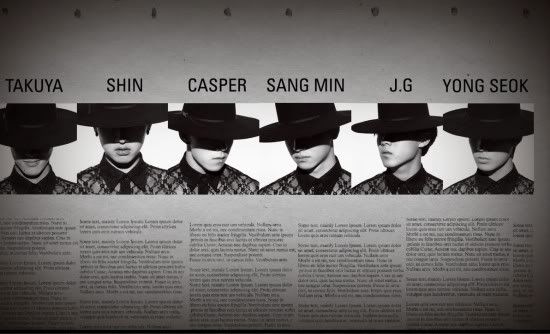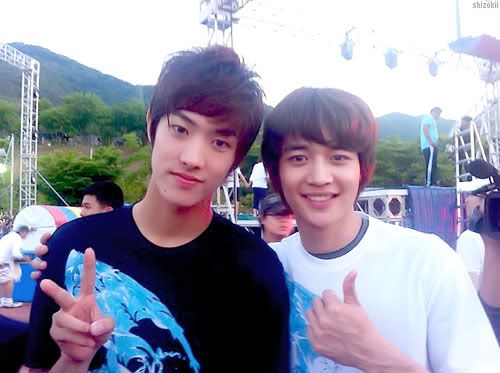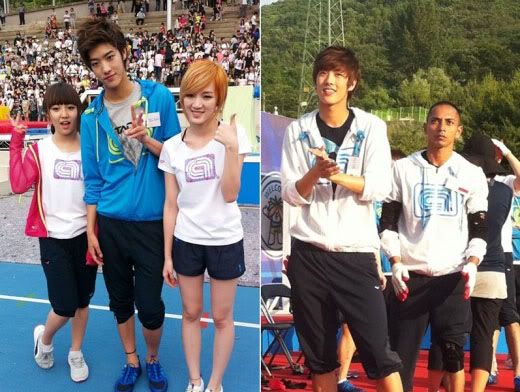 Terada Takuya is the first person to sing.


Source: projectaaaa, crossgene, AmuseKorea and fy-crossgene
Join the discussion