Members for 2nd "Pledis Boys" group "Tempest" revealed
Submitted:
Mar 11 2012 03:50 PM by
Kaye
Before news was revealed surrounding the debut of NU'EST and its members, Pledis Entertainment's CEO Han Sungsoo had already mentioned that they were set to debut not one but two boy groups this year. Revealed at the time, they were named "New East" and "Tempest".

After revealing the line-up for NU'EST (pronounced New East), many fans were disappointed that not all of the already shown "Pledis Boys" were members of the group and only five of them were added. The other three boys, Yoosang, Doyoon and Seungcheol; already performed together with After School on the SBS Gayo Special Stage last year, and were featured in the "Love Letter" music video.

Through "Pledis Boys Magazine" which was released earlier this month, two new additions to the team were revealed. While Youngwon was part of the boys choir that accompanied After School on "Someone is You", Jihoon was found through Pledis Entertainment's "The First Audition" in 2011.

It was revealed that Tempest is set to debut in the second half of 2012. More details surrounding the group's debut have not yet been revealed but with NU'EST's debut getting closer, more news is expected to be revealed.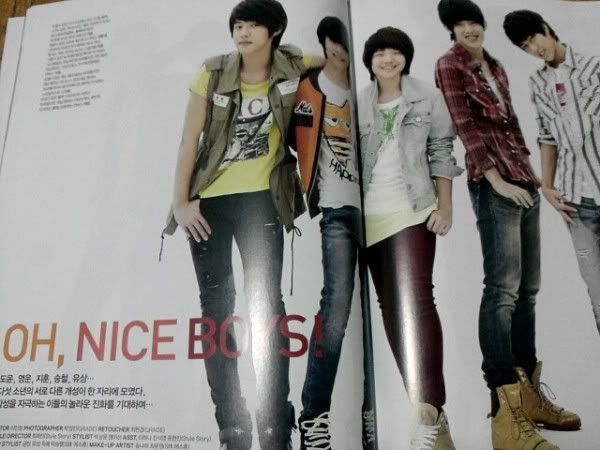 Source Elite Rebels, @EliteRebels and Pledis boys Magazine
Join the discussion