"Bachelors' Vegetable Store" casts Ji Changwook, Kim Youngkwang, Supernova's Jihyuk and more
Submitted:
Nov 30 2011 05:40 PM by
Kaye
Channel A will be having a special anniversary series with the broadcasting of "Bachelors' Vegetable Store". Its story is based on the success story of Lee Youngseok, who started off with a small store in 1998, but was eventually capable of putting up branches everywhere around the country. The 40-year-old CEO currently has 33 stores throughout the whole South Korea.

Instead of the earlier rumors that the series would only include one "bachelor", it seems no less than six actors were attracted to play bachelors in the upcoming drama series. Next to the lead actor Ji Changwook (Hero, Warrior Baek Dongsoo), the drama also includes Kim Youngkwang, Lee Kwangsu (City Hunter), model Sungha, musical actor Shin Wonho and Supernova member Jihyuk.

Kim Youngkwang (My Fair Lady) is set to play a second main and important role as the son of a wealthy family who ends up working with Ji Changwook's character at the shop. The drama is set to follow the six young men as they work through their lives, and love lives.

Wang Jihye and Park Sujin, of "Protect the Boss" and "My Girlfriend Is A Gumiho" fame respectively, were casted as the main female leads. While Wang Jihye will play the main love interest for lead actor Ji Changwook,Park Sujin is paired with Kim Youngkwang.

"Baker King, Kim Takgoo" actor Yoon Siyoon was previously casted as the main lead actor, but was recently revealed to have withdrawn and replaced by actor Ji Changwook.

"Bachelor's Vegetable Store" will be broadcasted on Channel A and will air two times a week, Wednesdays and Thursdays, with its first episode on December 21st.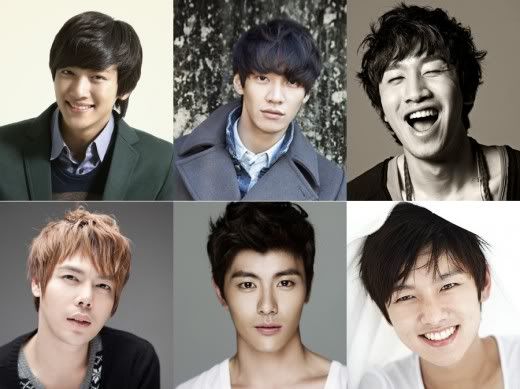 Source: TVReport and Starlight
Join the discussion