First official stills from SS501 Kim Hyunjoong's drama "City Conquest" released
Submitted:
Jul 20 2012 06:27 PM by
ohgelie
Set to be making a comeback in the small screen, first official stills for SS501 Kim Hyunjoong's upcoming drama, "City Conquest," has been released. Earlier today, the drama's promoter Feel Boy Entertainment revealed official stills from the filming set featuring Kim Hyunjoong on a motorcycle.

Representatives from the production also reported that they have collaborated with famed special effect directors, who directed the extreme action stunts on the 2009 drama "IRIS." They also stated that in order to keep the difference between "City Conquest" and the original comic book, the entire filming shoot and storyline will be kept as top secret.

"City Conquest" is set to be aired later this year and will also star Jung Yumi and Nam Goongnim.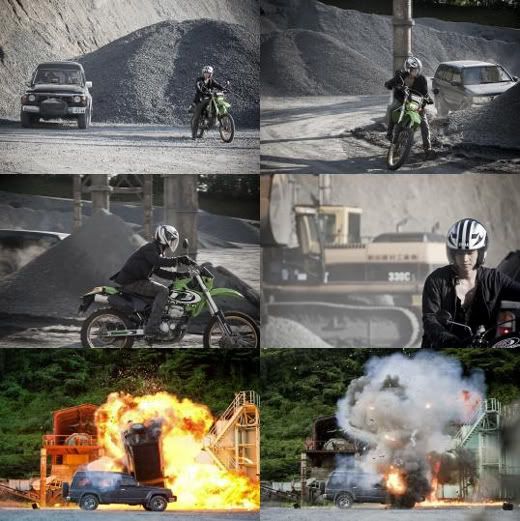 Source: 10Asiae, TVReport and Hancinema
Join the discussion