"Love Rain" experiencing copyright infringement woes
On June 6, the production company behind the new drama "Love Rain" had an injunction filed against it due to possible copyright infringement. Egg Film production company produced the 2003 melodrama movie, "The Classic", and through a representative stated the following: "We believe the copyright of 'The Classic' has been severely infringed and the plot, development process of events, characters and their relations in the drama 'Love Rain' are too similar and key characters, scenes and episodes have been used without permission."

With the motion, Egg Film seeks to ban the future broadcast of "Love Rain", any subsequent production and sales of the drama and its related products. The representative further stated, "We submitted a request asking the drama's production and its broadcasting station to cease the copyright infringement on May 16 but as a common ground could not be found, we filed an injunction to the Seoul Central District Court."

Egg Film's representatives believes that even some scenes from the movie were recaptured in "Love Rain" as well, further fueling the delicate situation.

"The Classic" was released in 2003 and starred Son Yejin, Jo Seungwoo, and Zo Insung. The story depicted the romance of a couple from the 1960's that could not be together, only to have their children meet later as adults and fall in love.

Executives in charge of "Love Rain" responded by saying, "It is ridiculous to think that 'Love Rain' plagiarized 'The Classic.' They claim that we copied scenes like the lead roles saying goodbye on a train, the theme of rain and other ordinary things that a usual melodrama portrays. We will announce our official stance and will take legal action for this."

KBS aired the final episode for "Love Rain" on May 29th.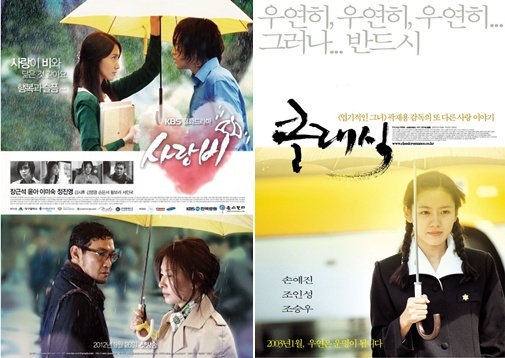 Source: My Daily