EDITORIAL: Discovering K-rock #7
Submitted:
Oct 27 2012 11:40 PM by
Kaye
Korean rock bands might not be that well-known compared to k-pop groups but that doesn't mean they're less involved in the music scene. Korean rock artists are more apparent in the mainstream than people notice with artists such as The Koxx writing songs or collaborating with pop artists such as Brown Eyed Girls' Miryo and 4minute, among others.

After having featured various rock bands before, this time I put together another series of five groups for you to be listened to and judged. Leaning a bit more to bands with some electronic influence, this time we'll be seeing Toxic, GOGOSTAR, The Koxx, The Electric Eels and Vanila City will pass by.





Toxic (@bandtoxic)
Though they've been around since 2010, is wasn't until their participation in "Top Band" that the rock duo got their chance in the spotlight. After claiming the top spot in the contest, Toxic received various opportunities, one of which was a short appearance in the drama series "Dream High 2" as a street performer together with 2AM's Jinwoon.

Just recently the duo revealed its first EP and corresponding music video. The EP, titled "First Bridge", features four different tracks as well as a hybrid of rock music and electro. Its title track "Lonely" had its MV released earlier this month.





The Koxx (@thekoxx)
Originally starting out as a project during university, the band took a serious turn after releasing its first EP along with title track "Trouble Maker", in June 2010. Just one year later, The Koxx updated its discography with the release of a first full length album, "Access OK". Following its release, the band had its first solo concert "Success OK" in late 2011.

Together with featuring in works by other artists such as DJ Clazzi and Brown Eyed Girls' Miryo, and working on a track for 4minute's last mini album "Volume Up", The Koxx also participated in the second season of "Top Band".

The band's most recent release was revealed last June, in the form of the four song EP, "Bon Voyage".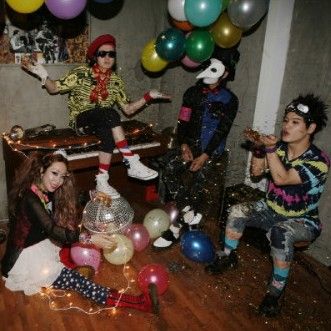 GoGo Star (@TheGOGOSTAR)
This four member band has been around since 2008 and labels themselves as a disco punk band. Corresponding with the genre, GoGo Star isn't all that straightforward meaning that its music and style is something of the members only and can't fit in with any particular scene.

GoGo Star released its first EP in 2008, after which the band revealed its first full length album, "Late Show", in 2009. The second EP came another year later, as "Angry Puppet Show" was released in 2010. GoGo Star's second full length album "Black Comedy" saw the light in summer 2011.

For the first release this year, the band revealed yet another EP, "Highlight". It features six songs, two of which, "Panic Attack" and "Runway", got their own music videos.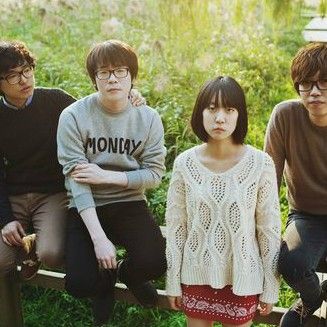 The Electric Eels (@theelectriceels)
The Electric Eels is a very young band considering the members made their debut with the release of the band's first EP "Charge" just last year, in 2011. Early this year they followed up that release by revealing a brand new EP titled "Trendy." The new EP included various remastered tracks from the debut EP, as well as new songs.

While a studio video was already revealed earlier this year, "Canine Tooth/송곳니" was re-released earlier this month as the title track to the band's first full length album "최고의 연애."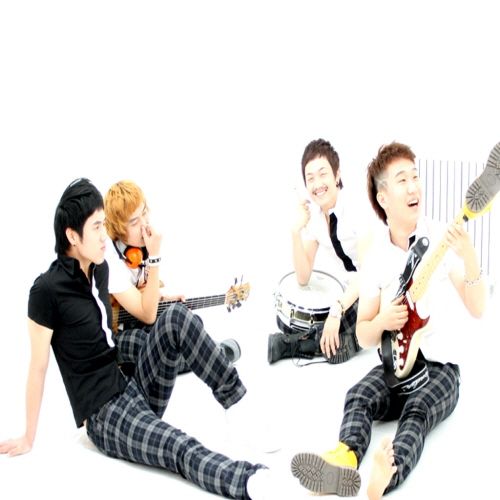 Vanila City (@vanilacity, @waha19, @Levi_vanilla, & @VanilaCity_Bass)
Vanila City revealed its first ever single "My Own Legend" in December 2008, and released its first album "Vanila City" just a few months later, in March 2009. After joining various radio performances and festival line-ups as well as concerts through the same year, the band prepared for more releases including a variety of singles and eventually their second full length "The Boy Embraced Sky" in April 2010. Near the end of 2010 the band performed its first solo live concert, and released a live album a little bit later.

More recently, the band was noted for having joined the recordings of "Top Band"'s second season, as well as releasing various new singles. Vanila City's latest track, "바닐라라떼", was released just last month and is the title track to their two-song single "햇살이 무척 예뻤떤 날". The band is currently working on its third full length album.




Earlier Articles
#1 Moon Heejun, Guyz, Kim Sarang, Pia, Vassline
#2 Mate, Bye Bye Sea, Schizo, Ninesin, HLIN
#3 Gold Rush, Cherry Filter, The Finnn, Rocket Diary, Vanilla Unity
#4 Flower, The Apop, the Black Skirts, Nell, Nia
#5 Guckkasten, 4Hz, Nemesis, Soundwash, Haze
#6 Broken Valentine, Story Seller, The Geeks, No Brain, My Aunt Mary


Source: HappyRobotRecords, TheGOGOSTARkorea, soundholicENT, hexhades, vanilacity
Join the discussion