EDITORIAL: More K-rock with Nia, Flower, Nell and more
Submitted:
Nov 19 2011 02:30 AM by
Kaye
More and more rock bands seem to be popping up in the Korean mainstream, though they're most of the time not the ones who have been active for a long time already. These days, bubbly teen pop rock is what international fans, and even local residents, mostly see when they turn on their television set. But there's much more to the Korean rock scene then what we see at first sight.

Just as with the previous editorials (#1, #2, & #3), I've compiled a list of five different rock bands who have been working together for years. Whether it's Flower who has been around since 1999, Nell who's known as one of Korea's representative indie bands, pop rock group The Apop, or various others; everyone's able to find at least one artist in the Korean rock scene he or she likes.



Flower
This three member rock band has been around since 1999, and has been gracing the rock scene with many releases during their active years. They debuted with a full length album called "Tears..."

Even though they've been around for years, international rock fans mostly haven't heard of them before. Over the years they've been releasing many different albums and singles. Their latest and 5th album, "Flower Tunes," dates back to June 2010, while their latest single release was more recently.

"Broken Yesterday" was released in October, and has been performed by the band on various music shows on television.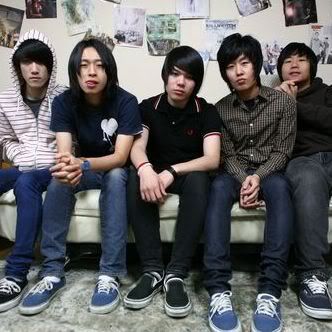 The Apop - Punk Pop
The Apop is a five member Punk Pop band which has been put into the "emo" category before. The band members' looks and the English lyrics in most of their songs only further enhance that effect.

Their name, derived from the April Party of Pop, is to be taken literally as the group mentioned their formation in April 2007, and their goal is to make every performance a party.

The band's last release, a single by the name of "Snowfall," was released in 2009. It is uncertain whether the band is planning to make a comeback soon, or if they have disbanded over the course of the past years.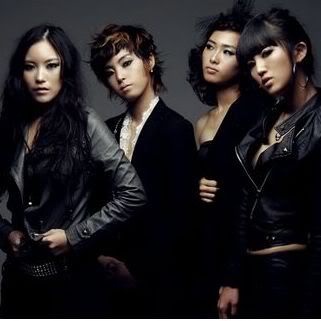 Nia - Pop rock
Though the rock scene all over the world is dominated by male bands, every now and then a female member, or even an all female band pops up.

Nia which consists of four female members, is one of these exceptions. They debuted as a rock band in 2009, and have released various singles since then. The most recent one being "Winner, Fly!" in September 2010.

Just a while ago the band went through a slight line-up change when member Narae left to Canada to focus on her studies. Seeing as Nia has already found a replacement member, Miyeon, we can expect them to show up with more music in the future!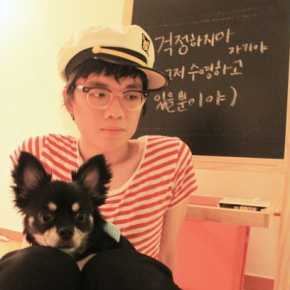 The Black Skirts - Indie rock
This project came to life when solo artist and vocalist Castel Prayon took a live band along on tour to support him. Being from Jersey (America), he sees The Black Skirts as a vehicle to present the Castel Prayon songs to a Korean audience without coming off as a lo-fi American Indie band.

Though not very keen on live shows, The Black Skirts have been making their name with gigs in Hongdae, Korea.

The band's debut album, "201," was revealed at the end of 2008, and a special edition of the same release was put on the market a few years later. The group's latest single "Don't You Worry Baby (I'm Just Swimming)" was revealed earlier this year, in July 2011.





Nell - soft rock, indie rock
Founded in the same year as the earlier mentioned Flower, Nell has been apparent in the mainstream rock scene for quite some time.

While they originally played many shows at live clubs in Seoul's Hongdae, they were eventually picked up by popular artist Seo Taiji in 2002. He signed them to Goesoo Indigene as the first band. After four years with the label, Nell moved towards Woollim Entertainment, a company that is known in the mainstream through the recent success of Infinite, as well as rap/hip-hop group Epik High and soloist Jisun.

They are known for their gloomy and psychedelic sound, gaining fame through many different releases and tracks. They have released seven albums over the years with "The Trace" being their last release in 2008.



Source: orienkorean, nellhome, indiefulrok, and hamel172

EDITORIALS on Koreaboo.com reflect the opinion of individual Koreaboo writers and not of Koreaboo.com as a whole.
Join the discussion