EDITORIAL: More K-rock with No Brain, My Aunt Mary, The Geeks, and more
Submitted:
Feb 02 2012 01:45 AM by
Kaye
Another month means time for another editorial with some of Korea's finest rock bands. Loads of the popular and less popular ones like Moon Heejun's solo career, Kim Sarang, Pia, Bye Bye Sea, Ninesin, Hlin, Monni, and many more have already been mentioned before but just as with the previous editorials (#1, #2, #3, #4 and #5), I've compiled a list of five different rock bands who have been working together for years or have popped up on the scene just recently.

Most people will know No Brain as one of Korea's leading punk rock bands, while Broken Valentine just recently got into the spotlight after years of existence by participating in the "Top Band" contest. While My Aunt Mary is a fixed member of the South Korean modern rock scene, all female band Story Seller has been rocking since they started out as Bloody Cookie. As a last addition to the list, there's music from The Geeks, a hardcore punk band with more than 10 years of experience.



Story Seller
After debuting in 2005 as Bloody Cookie, Story Seller has been able to establish themselves as one of the leading all female bands in the scene.

While they released two mini albums as Bloody Cookie, their main career started when they changed their name to Story Seller. Together with the name change, however, the band also opted for a more pop rock sound.

Story Seller just recently released a new album "XX," consisting of 10 tracks. Two of its songs were given a music video, one of which, "Absolute Optical Illusion," is included below.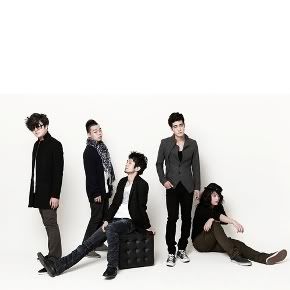 Broken Valentine
The band started out in 2002 under the name 6.August, but changed its name two years later before finally turning to their current one around 2007. During the years, and because of military service, their line-up has changed quite a few times. Since 2007, however, the band's line-up was solidified with the current five members.

After participating in various competitions, the band released their first EP, "Calling You," in 2009. This release was supposed to bring them around the country but due to the little amount of venues ready for rock bands, it was difficult to gain recognition.

Broken Valentine's first full length official album is set to be revealed later this year.





No Brain
Formed in 1996, No Brain has grown to be one of Korea's most well-known punk rock bands. With their first releases dating back to 1997, the band has been known to have played over 3000 shows in the past years.

Their 6th album, "High Tension," was released in 2011 and marked the 15th birthday of the punk band. Even after 15 years, No Brain still loves to play in small venues, helping and supporting new bands in the process.





My Aunt Mary
My Aunt Mary has been widely known in the Korean rock scene since their first album release in 1999. They went on to release a follow-up album in 2002, while a third one, "Just Pop," was released in 2004. The album was awarded with "Album of the Year" in 2005, which initiated the band to work on their 4th release, "Drift."

After becoming more known in the mainstream music world, My Aunt Mary released their latest album up to date, "Circle," at the end of 2008.






The Geeks - Hardcore Punk
Prior to 2005, the band appeared on many different compilation albums, even within the United Sates. After the release of their EP "What's Inside," the band even toured America with an inspiring series of lives together with established bands, Down to Nothing and Outbreak.

The Geeks is seen as one of the pioneers in the modern Korean hardcore punk scene and are known for their positive hardcore anthems, much different from lots of other groups in their niche.

Though their latest release "Always Classics" dates back to January 2010, this group is still heavily touring and showing their skills in the Korean rock scene.



Source: krockisreal, RockinKOREAent, fluxusmusicfan, and kpoph

EDITORIALS on Koreaboo.com reflect the opinion of individual Koreaboo writers and not of Koreaboo.com as a whole. Ideas for further articles can be sent to @PhantomYume on Twitter or through the comment section below.
Join the discussion