EDITORIAL/RECAP: MBC holds successful Korean Culture Festival in London
Submitted:
Jun 24 2012 06:35 PM by
ohgelie
In celebration of the 2012 London Olympics and Korean Culture, MBC held a successful festival titled "Korean Cultural Festival in London 2012."

On June 23rd, a number of fans attended the event which showcased traditional Korean dances, contemporary music and a fashion show of Park Sunyeol's hanbok collection. Korean Pop was also well represented for the event and featured performances from 4Minute, Norazo and EXO-K.

The "MBC Korean Cultural Festival in London 2012" was held at The IndiG02, O2 Arena and was hosted by 4Minute's Hyuna and Gayoon. The festival started with a traditional drum performance and eventually introduced 4Minute as the first Korean act.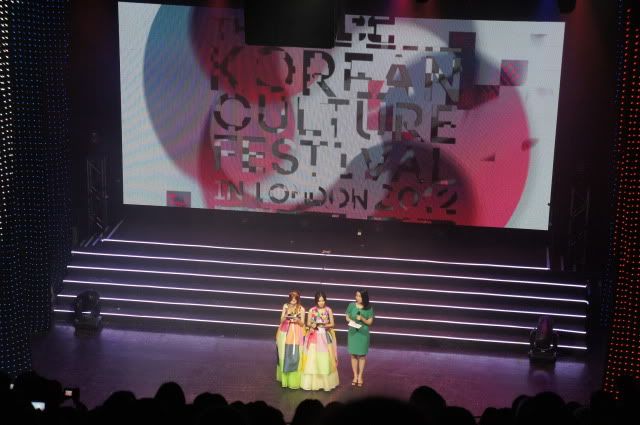 4Minute kicked start the festival with their live performance of "Volume Up" which was followed by a greeting and short introduction from the members. After a short and lively interaction with their fans, 4Minute continued the show and performed their other hit tracks "Mirror Mirror," "HUH" and "Hot Issue".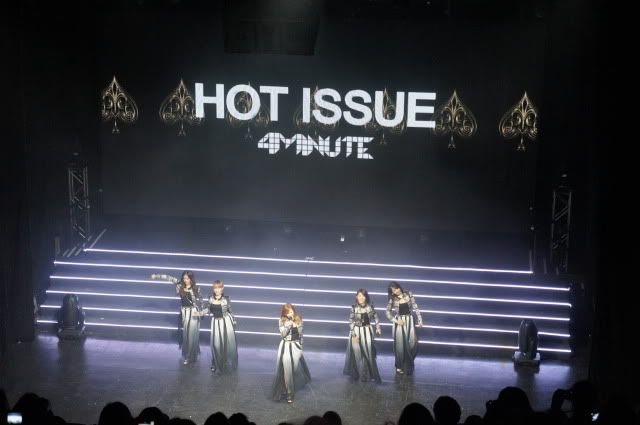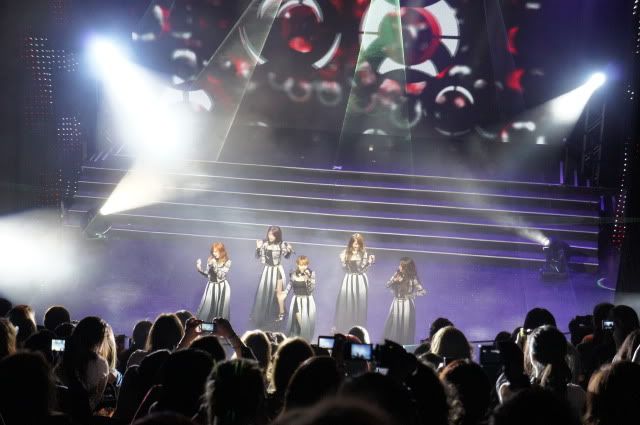 4Minute's performance was followed by a showcase of traditional Korean music and dances, which enlightened the audience of the culture a bit more. Afterwhich, Norazo was introduced on stage and heightened the venue's atmosphere with their hit tracks "Happy Song," "Curry," "King of Sales" and "Superman."





After Norazo's performance, Dae 2 Bak Movement, a dance cover group from the United Kingdom showcased a medley of K-Pop hits such as Big Bang's "Fantastic Baby," Shinhwa's "Venus," T-ara's "Roly Poly" and many more. A fashion show featuring Park Sunyeol's hanbok collection followed suit, with 4Minute's Jihyun, Sohyun and Jiyoon also participating as models.





EXO-K was introduced as the last act and showcased a live performance of "History" followed by a short introduction from the members. After which, they performed their tracks "Angel" and ended the night with "MAMA."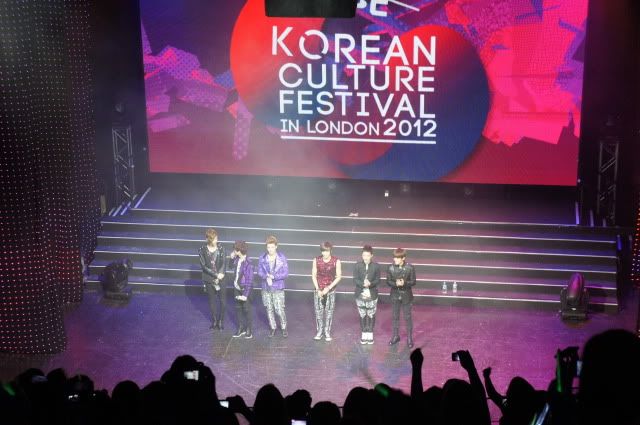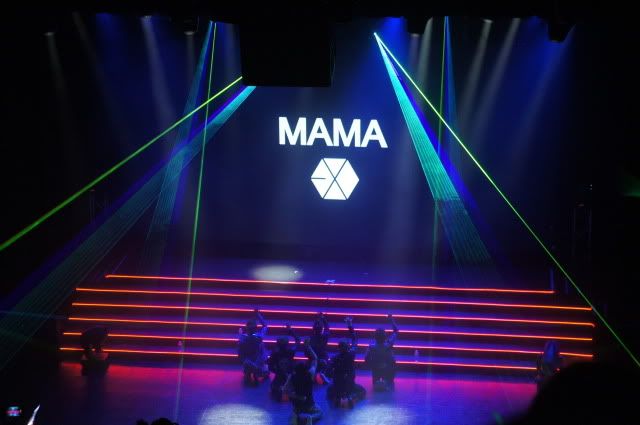 After EXO-K's performance, everyone was invited back to the stage for the final highlight as the hosts thanked everyone for the good turnout.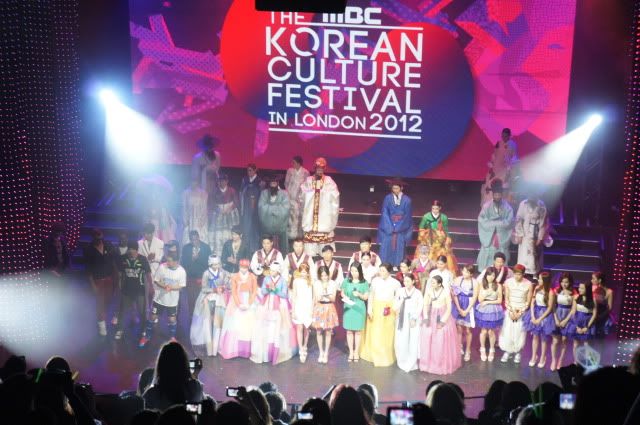 The festival was initially reported to be a good success after tickets sold out only minutes after their release. Proceeds for the event will be donated to a special fund alloted for the Korean War Veterans. Overall, fans in the United Kingdom were treated for a good K-Pop feast, hoping that more acts will come and hold official events in the country.

EDITORIALS on Koreaboo.com reflect the opinion of individual Koreaboo writers and not of Koreaboo.com as a whole. Photos uploaded on this article are personally taken by the writer, please credit accordingly when taking out.
Join the discussion