Singles Magazine unveils winter pictorial ft. Song Jihyo
Submitted:
Nov 26 2012 02:10 AM by
ohgelie
Singles Magazine unveils exclusive photos from their recent shoot with Korean actress Song Jihyo. On November 26th, the magazine released the photos taken from their winter pictorial, featuring Song Jihyo's chic and bohemian charm.

The pictorial radiated a different charm from the actress, fairly different from her image from her projects and from the variety show "Running Man." Wearing a vintage top and long, chiffon skirt, Song Jihyo was able to add a hint of glamour to the bohemian-inspired photoshoot.

Currently, Song Jihyo is promoting the film "The Jackal is Coming" and is also a regular on SBS "Running Man."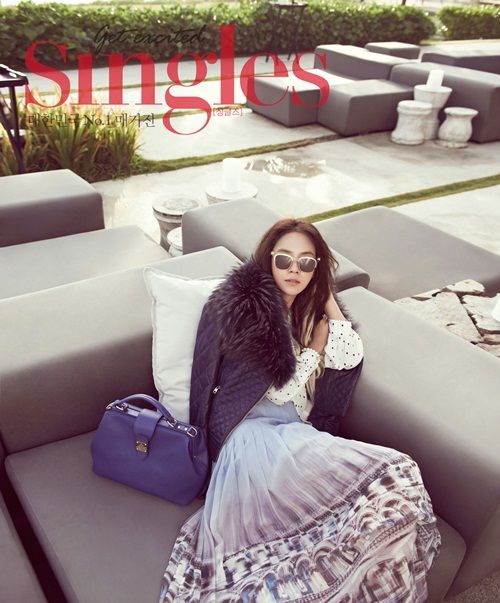 Source: Newsen
Join the discussion