2NE1's management apologizes for "animal abuse" claims
2NE1 recently made their comeback on July 8th on Inkigayo with their latest single "I Love You". As part of the performance, a parrot was seen perched on CL's shoulder while a swan entered the stage.

2NE1's use of the birds created a stir among netizens. Some netizens that saw the performance commented that involving birds during the performance was "a bit over the top." In addition, the editor in chief of "OhBoy!", Kim Hyunsung, released a statement via his Twitter account regarding the incident. He said "2NE1 had a live parrot sitting on their shoulders while proceeding to use a swan as a stage prop. I believe the members are great musicians but I would hope that they would not use animals for their next performances. Animals can become incredibly stressed out because of the heat of the lights and the strange and unfamiliar setting."

YG Entertainment has responded saying, "At the time of the performance, a professional animal keeper was hired and we received advice from him. Our intention was to put on a good performance for the fans but it seems we made some of the fan uncomfortable. We will be mindful of these types of matters from now on."

What do you think of the incident?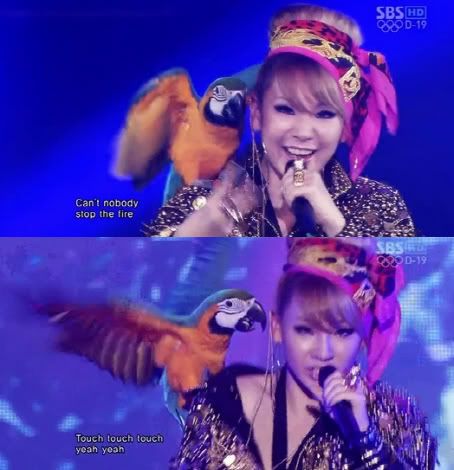 Source: Starin
Join the discussion