A-JAX holds successful fan sign events for "2MYX"
Submitted:
Nov 26 2012 01:00 AM by
ohgelie
A-JAX surprised fans at their recent fan meeting by giving out hugs and taking random photos. On November 25th, the group held various fan signings across Seoul to celebrate the release of their first mini album, "2MYX."

The first 150 fans who were able to purchase their new mini album were able to participate in the fan signing, which was attended not only by their local fans but their overseas fans as well. On the same day, the group was also commended for their fan service by giving out surprise hugs, while some fans were able to take photos with the members themselves.

A-JAX expressed their thanks to the fans who attended the event and stated that it has been a pleasure to meet all of them. They also asked them to look forward to more fan services in the future.

Meanwhile, A-JAX continues promotions for "2MYX."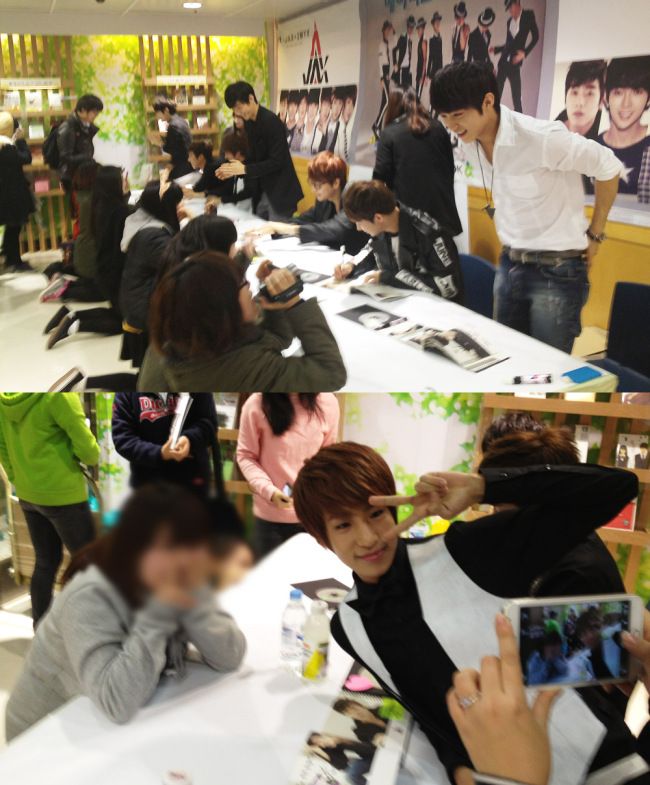 Source: TVReport
Join the discussion