Aimee Lee Lucas to hold 2nd M.V.P. dance class
Aimee Lee Lucas will once again be holding her M.V.P dance class! On September 9th, she successfully hosted her first session at LIV'art Dance Studio in North Hollywood with a total of 210 attendees! This time around she will be hosting the class in NorCal.

The class is expected to take place on Saturday, September 22nd. It will be held from 8 to 10PM local time at the Westlake School of Performing Arts, and she will be teaching Big Bang's "Fantastic Baby."

Aimee has worked with artists such as Se7en, Uhm Junghwa, 2NE1, and Big Bang.

Check out the event on Facebook and RSVP with your full name to kpopmvp@gmail.com to attend the class. For additional details, please see the flyer below.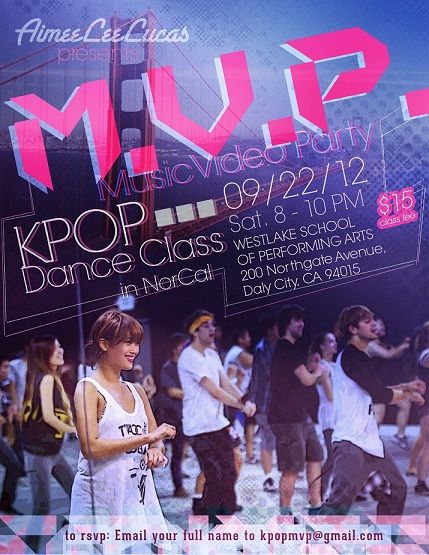 Source: Aimee Lee Lucas
Join the discussion