Girls' Generation's Sunny shocks fans with her new purple hairstyle
Submitted:
Nov 26 2012 09:30 PM by
ohgelie
Girls' Generation's Sunny caught the attention of her fans after sporting a new do. Earlier today, Sunny surprised fans with her purple hair, after photos from her recent appearances were uploaded in various online bulletins.

In the photo, Sunny was featured wearing a costume made of lace and glitter and was later on commented for her "fantasy-like" look. Despite receiving praises for her new look, negative comments towards the vivid hair colour were also posted.

Recently, Sunny joined the rest of SM Entertainment as they visited Singapore and Thailand through "SMTOWN LIVE WORLD TOUR III."

What do you think of her hair?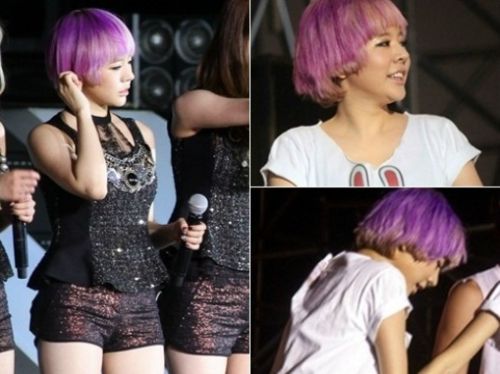 Source: Segye
Join the discussion