PSY receives Guiness World Record for most liked song + official U.K #1 award
Submitted:
Nov 08 2012 08:05 PM by
ohgelie
Currently in London, United Kingdom for a set of promotions, Korean artist PSY receives his first Guiness World Record for the most liked song for his popular track "Gangnam Style." The track was revealed to have reached at least 5 million likes and was number one across 28 countries.

The certificate from Guiness World Records was presented today at PSY's radio guesting on Scott Mill's Radio 1. PSY also received his first award from the U.K's Official Charts after "Gangnam Style" ranked 1st in the Official Top 40 last September. When asked on how he felt about receiving an official certificate, PSY was quoted saying, "This is so touching. I never got a certificate from college, so this was my first certificate ever."

After a successful stint in France, PSY is currently in the U.K for a series of promotions. On November 7th, PSY gave a speech at Oxford Union and showcased his popular moves with the students.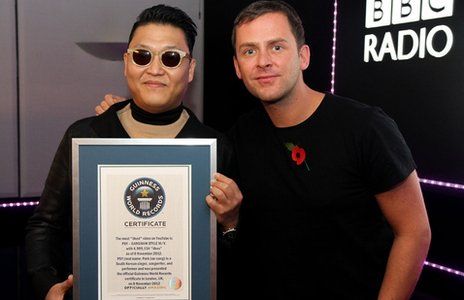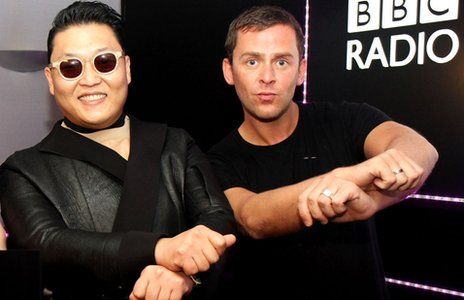 Source: @psy_oppa and BBC Newsbeat
Join the discussion