YG Entertainment unveils mysterious "YOU. GREAT." teaser
Submitted:
Dec 13 2012 09:07 AM by
ohgelie
YG Entertainment unveils a mysterious image, leaving fans to speculate on their upcoming project. On December 13th, the agency updated their accounts on social networking sites Twitter and Facebook, with a message saying, "12.14 SEND 'YOU.GREAT'."

A photo which showed a portion of a mobile phone typing in "YOU. GREAT." was also included in the update, leading fans to speculate on their new project or upcoming announcement. Another message saying "2012.12.14 SEND" was also typed into the message, which pertains to their mystery announcement being released on December 14th.

Fans, who have seen the image, left speculations on a new release from their artists or possibly announcements pertaining to their new artists ready for debut.

What do you think of the teaser image? Any guesses so far?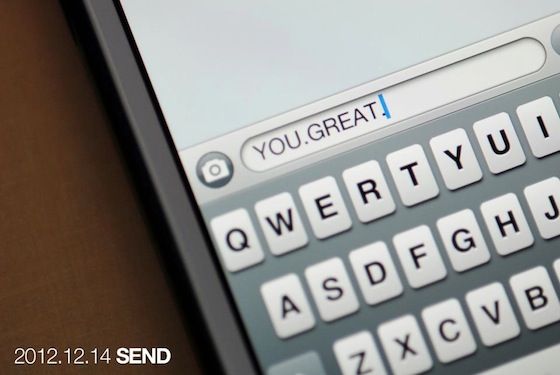 Source: @ygent_official
Join the discussion