ZE:A releases "Beautiful Girl" teaser photo ft. Kwanghee
Submitted:
Dec 04 2012 11:58 PM by
ohgelie
Set to be releasing a new single this month, ZE:A unveils the second teaser photo featuring member Kwanghee.

On December 5th, Star Empire Entertainment released a comical shot of Kwanghee portraying different emotions while holding a bouquet of roses. The photo gives a different image to the shy and innocent vibe given by Siwan's teaser photo released the other day.

ZE:A's "Beautiful Girl" is described to be a ballad, R&B type of single, which is uncommon from the group who previously promoted upbeat pop tunes. The single will be released on December 7th. Star Empire Entertainment did state that they are still unsure of any promotional activities as the members are busy with their own individual schedules.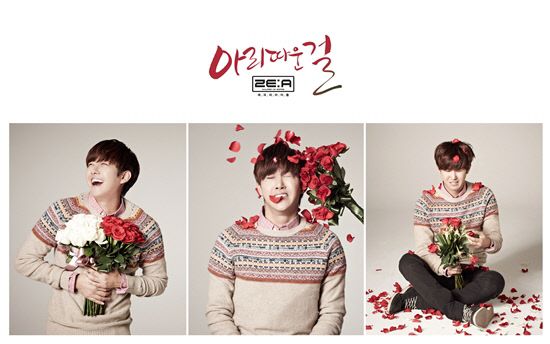 Source: SportsChosun
Join the discussion