After School's Jooyeon and Lee Taesung begin filming for MBC Music "Music and Lyrics - Season 2"
Submitted:
Sep 06 2012 05:10 PM by
ohgelie
MBC Music "Music and Lyrics - Season 2" announced that they have selected After School's Jooyeon and actor Lee Taesung as their new regulars for the reality show. Pledis Entertainment confirmed the news today stating that Jooyeon and Taesung have been casted for the show, where they will team up to make a love song.

An image of the two sight-seeing in Taiwan was also revealed today, hinting on the events that happened on their first shooting. Apparently, Jooyeon and Taesung flew to Taiwan for the shoot and featured the two walking by the railroad with umbrellas. It was also revealed that the two visited several tourist attractions in the country, including the filming set for the hit drama "It Started with a Kiss."

MBC Music "Music and Lyrics - Season 2" pairs up an actor with a singer and documents the challenges and chemistry in producing a love song. Jooyeon and Taesung's episode will start airing on September 15th.

What do you think of the new pairing?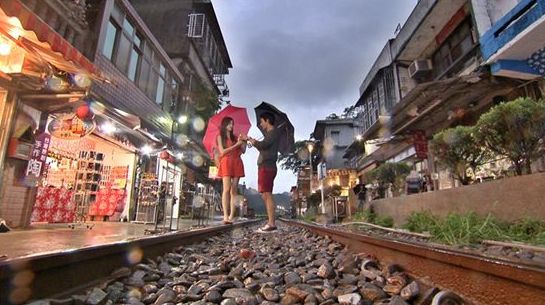 Source: 10Asiae
Join the discussion