Jay Park and Lee Siyoung show a bit of skinship for "Music and Lyrics"
Submitted:
Apr 14 2012 06:55 PM by
ohgelie
Jay Park and Lee Siyoung reveal a bit of skinship on MBC's reality program "Music and Lyrics." On April 14th, the first episode featuring Jay Park and Lee Siyoung aired and featured their first meeting and upcoming project.

After their first meeting, Jay Park and Lee Siyoung started to work on their first track which will be given for an upcoming girl group. The two met again to compare their own music and lyrics, but were having difficulties. In a bid to be more natural and closer with each other, the two went to exercise together and played a free throw game. Whoever lost in the game will have to piggyback the winner, thus revealing a bit more skinship with the two.

Lee Siyoung won the game and had to be carried by Jay Park in the end, enticing good reactions from the fans who watched the show. Meanwhile, it was also revealed that Lee Siyoung heard of Jay Park's album and stated that her favorite track was "Stars."

"Music and Lyrics" is MBC's temporary replacement to "We Got Married" as its team keeps refusing to air any episodes due to the ongoing strike. The show couples an actress to an artist and task them to create a song for a certain act. Jay Park and Lee Siyoung is revealed to be working on a new track for upcoming girl group Tiny-G.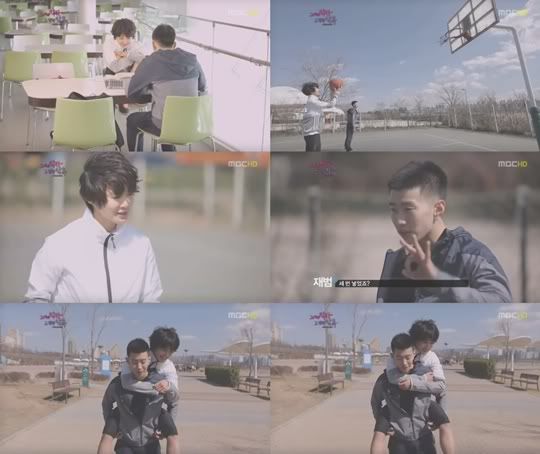 Source: TVDaily
Join the discussion