Netizens reminisce over this mega-collaboration idol stage that had the web talking for days
2007 was one of the K-Pop years that has been named as one of the best in the industry as it saw the rise of some of the most well-loved groups today.
Both BIGBANG and Wonder Girls released their breakthrough hit "Lie" and "Tell Me" respectively that year, collaborating to perform both songs together in an epic stage on KBS Music Bank. For the end of the year collaborations, they collaborated once again for the MBC Gaeyo Daejun for a musical performance of "Grease."
But the hot collaboration didn't end when they returned with another hot stage in 2008 for the end-of-the-year festivities for KBS.
A netizen on Instiz published a post titled "This male and female idol joint stage exploded the internet" with them commenting, "It's BIGBANG-WonderGirls. The craze of October 5th. On 2007, October 5th, their collab on Music Bank completely paralyzed the internet."

Find out what Netizens had to say about this article below!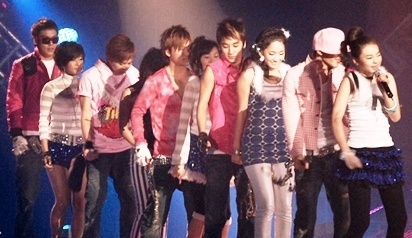 "This collaboration remains known as a legendary stage."
"Encore performance at Music Bank."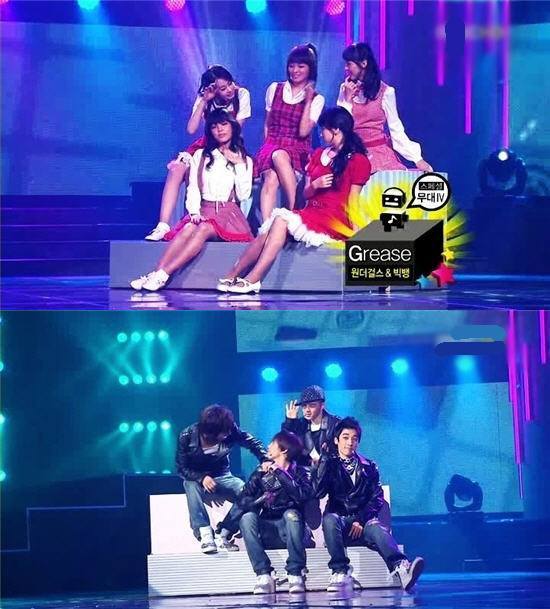 "MBC Joint stage"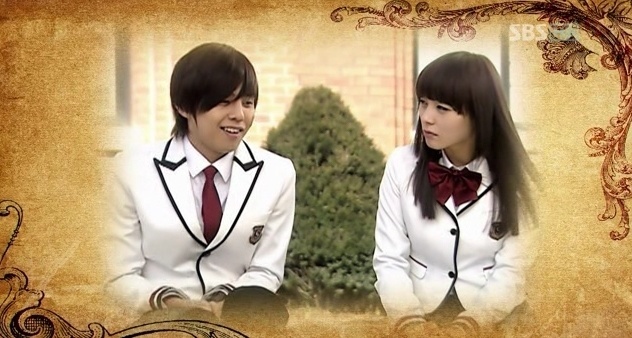 "Never again will we see another music drama like the one on SBS."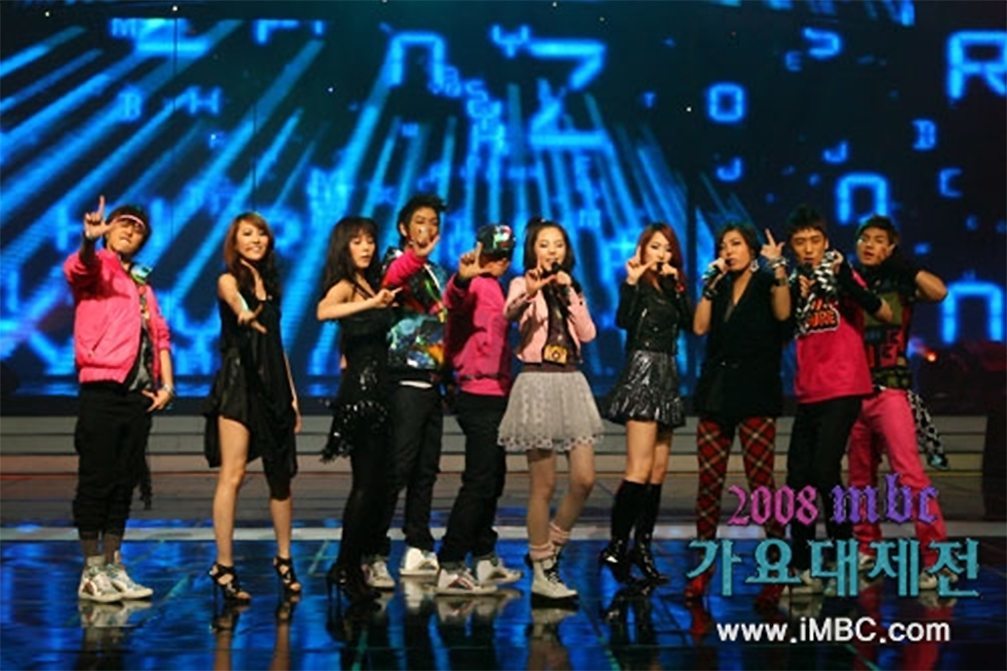 "They had another legendary stage the next year and soon they will rejoin on SBS…"
Check out the performances that was talked about even until today below!:
*Note: T.O.P did not participate in the musical performance due to having fainted the day before.

---
NETIZEN REACTIONS
Koreaboo has collected reactions from Netizens who commented on the original article from our Korean source. The below comments are the most popular comments at the time of this article being published.
---
I knew it was going to be this ㅠㅠㅠ I loved them so much

MBCㅋㅋㅋㅋㅋㅋ The 'Grease' stage was amazing

People use to even stan them together their chemistry was through the roof.♡^♡
I still remember their music drama…GD putting on a bandage on Sunye….
ㅋㅋㅋㅋㅋㅋㅋㅋGD dancing to Tell Me was amazing….Sunmi and Seungri still looks the same
It's crazy that they aren't closer..ㅋㅋㅋㅋㅋ I wish they would do another one ㅠㅠㅠㅠㅠㅠㅠㅠㅠㅠㅠㅠㅠ
Source: Instiz
Share This Post