EXO's Baekhyun shamelessly frames Suho at rehearsal for "2015 MAMA"
Netizens are cracking up at the hilarious interaction between EXO member Suho and Baekhyun as the latter plays a trick on his friend and peer during a rehearsal for the 2015 MAMA.
On December 12th, Mnet's special behind-the-scene YouTube channel "MPD (Mnet's Producer Director)" revealed the behind-story of EXO at the festivities. The video follows EXO onstage as they practice their stage performances for tracks such as "Lightsaber" with SM Entertainment performance director Shim Jae Won.
One particular part has gained attention after member Baekhyun drops his own microphone but coolly blames Suho, saying into the mic, "Sorry, it's Suho," after picking it up, causing Xiumin and Suho who are sitting next to him to laugh at the preposterous but funny blame.
Find out what Netizens had to say about this article below!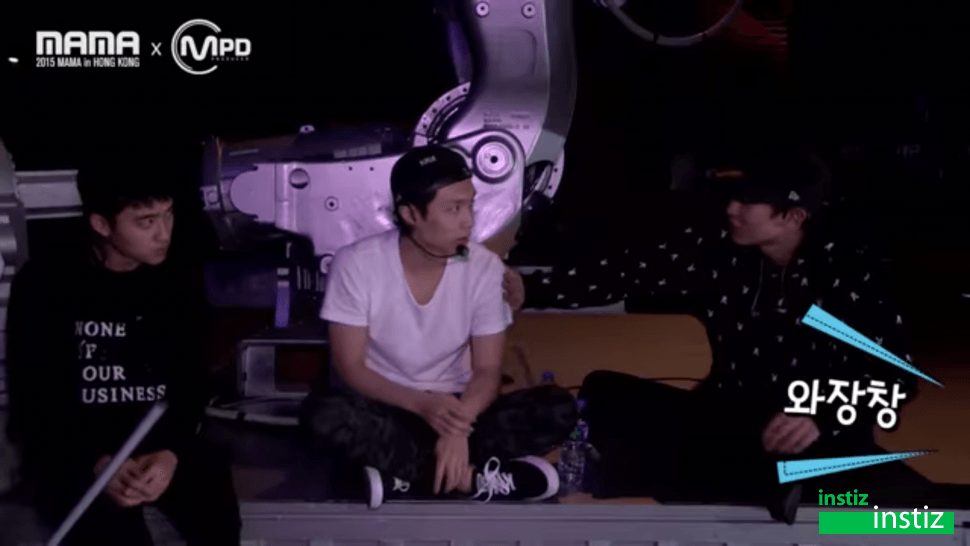 "The microphone drops loudly."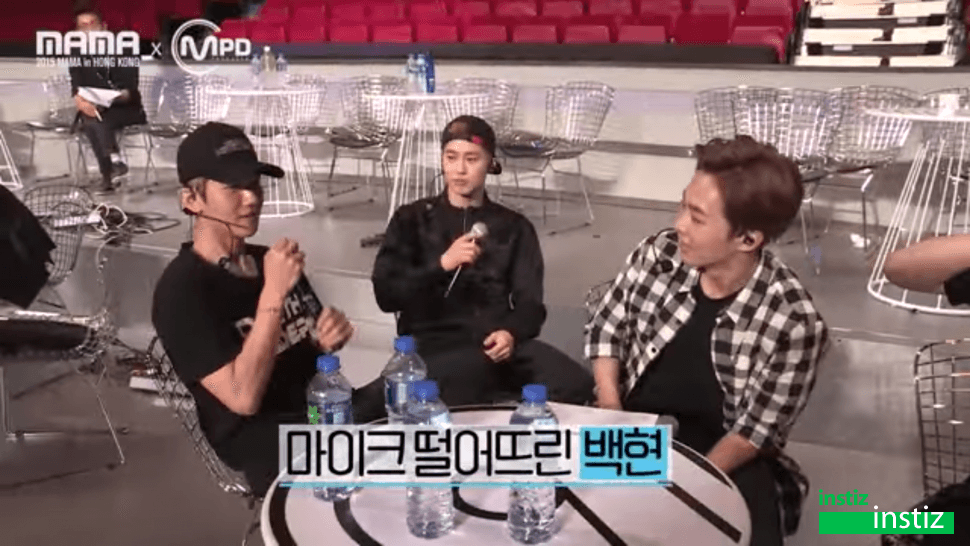 Caption: "Baekhyun drops the mic."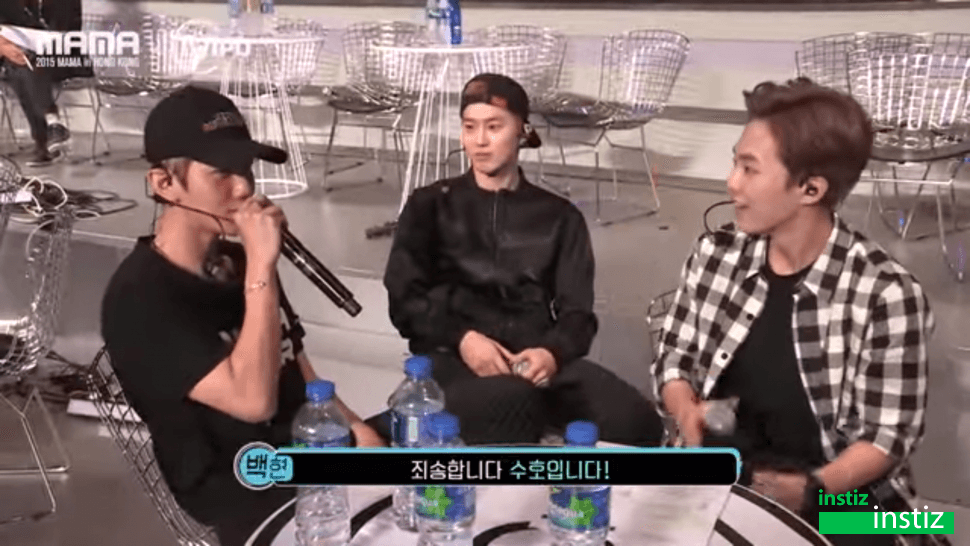 Caption: "I'm sorry, it was Suho!"
Watch the hilarious scene:
---
NETIZEN REACTIONS
Koreaboo has collected reactions from Netizens who commented on the original article from our Korean source. The below comments are the most popular comments at the time of this article being published.
---
앜ㅋㅋㅋㅋㅋㅋㅋㅋ He's overflowing with witㅋㅋㅋㅋ
ㅋㅋㅋㅋ Cute
ㅇㄴㅋㅋㅋㅋㅋㅋㅋㅋㅋㅋㅋㅋㅋㅋㅋㅋㅋㅋㅋㅋㅋㅋㅋㅋㅋByun Baekhyunㅋㅋㅋㅋㅋㅋㅋㅋㅋㅋㅋㅋㅋㅋㅋㅋㅋㅋㅋㅋㅋㅋㅋㅋㅋㅋㅋㅋㅋㅋㅋㅋ
Suho's expressionㅋㅋㅋㅋㅋㅋㅋㅋㅋ
Suho ㅋㅋㅋㅋㅋ
It's Suho ㅋㅋㅋㅋㅋㅋㅋㅋㅋㅋㅋㅋㅋㅋㅋㅋㅋㅋ
Source: Instiz
Share This Post