Lovelyz vs TWICE: Netizens compare the two rookie girl groups in terms of visuals
Following the preview airing of next week's Sugar Man revealing two rookie girl groups guesting on the episode, netizens have taken this chance to compare the visuals of Lovelyz and TWICE.
Aired on December 22nd, the two girl groups will be re-creating short-lived past songs with a more modern twist as they compete to gain the audience of 100's votes to win.
Since their debut, TWICE has been revered for their amazing visuals as a group with not one member lacking. Lovelyz, who seem to be on the rise in term of popularity, is also gaining attention for their visuals as well, prompting netizens to do a comparison in their latest appearance together.
On Pann, a netizen published a post titled "Lovelyz vs TWICE visuals" on December 23rd. Winning with just a little over 100 votes, TWICE continues to wow with their visuals.
TWICE: Upvote
Lovelyz: Downvote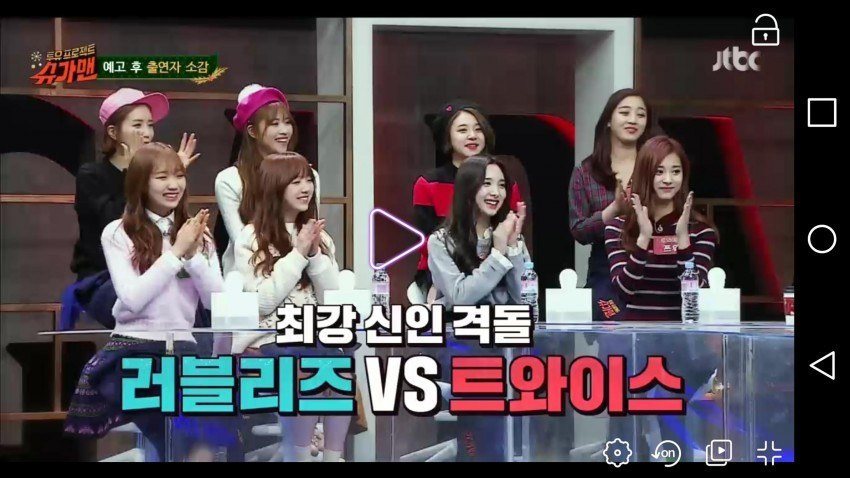 ---
NETIZEN REACTIONS
Koreaboo has collected reactions from Netizens who commented on the original article from our Korean source. The below comments are the most popular comments at the time of this article being published.
---

[+250, -104] Male idol fans like Lovelyz better nowadays
[+234, -39] It used to be Lovelyz vs Red Velvet and now it's TWICE vs Lovelyz… why can't you guys leave Lovelyz alone ㅠㅠㅠ
[+182, -260] I realize now that the leader is the hole in TWICE
[+94, -57]  I watched weekly idols and I wouldn't say there was no contest. Lovelyz was super pretty too
[+88, -15] They both have their own charm. Lovelyz is doing really really well.
Source: Pann
Share This Post