4MINUTE is bold and sexy for "COSMOPOLITAN"
4MINUTE, making a recent comeback better than ever, has a bold and sexy pictorial for the March edition of fashion magazine COSMOPOLITAN. 
For the photo shoot, the girls made it their mission to captivate the set with their charm in 4 minutes, just like the meaning of their group name. Each member showed off their unique style: Hyuna accentuated her toned abs with a black over-all,  Ji Hyun flawlessly executed her feminine style with a black crop top and slit skirt, Ji Yoon imbued her funky style with a luxuriously patched black jumper, Ga Yoon became the cute devil with a boxy t-shirt and a snap back, and finally So Hyun executed her sexy charms with a see through top.
During the interview, 4MINUTE had a down-to-earth talk about their latest mini-album. Since the release, the title song "Crazy" has garnered attention not only for Hyuna's involvement in writing the lyrics, but also for Parris Goebel & Kiel Tutin's aid in the choreography.
Ji Hyun, leader of the girls, commented, "For the past two years, we featured concepts that were closer to a friendly unni rather than a strong warrior girls. I feel like this comeback image is a little different from our previous ones."
The girls also mentioned that their secret to teamwork is, "Food photos? We eat well and play around with each other like little boys." Even when there are no schedules, the girls admitted that they developed a close-knitted friendship by going to the movies as well as cooking for each other.
Meanwhile, 4MINUTE hopes to flourish as a girl group full of energy and plans to hold a small scale domestic concert and travel overseas for a fan-meet tour.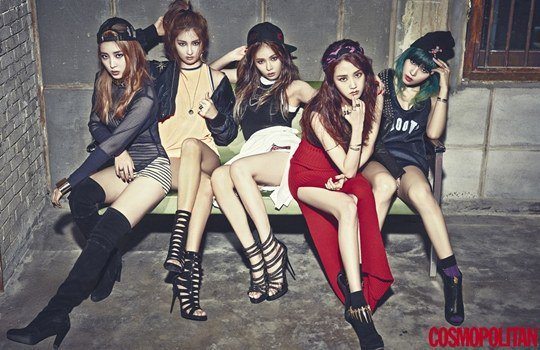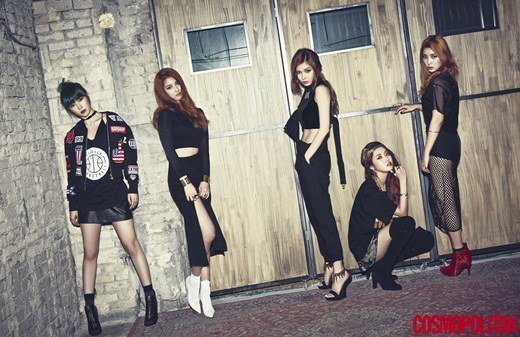 Source: My Daily
Share This Post