5 Books To Read If You Want To Learn Korean
Interested in improving your Korean skills? Koreaboo has partnered up with Tuttle Publishing, one of the largest international English learning book publishers in the world to help YOU learn Korean! We've collected some awesome books that are just absolutely perfect for you to not only learn Korean, but become an expert. Not too interested in learning the language, but still interested in the culture? Stay tuned.. because we'll be giving away books on cooking, business, travel, K-Pop and even e-sports! 
▶ ENTER TO WIN THE FOLLOWING BOOKS BY LEAVING A COMMENT BELOW!!
For our first feature, check out some of these must-read Korean language books that'll have your speaking Korean in no time!
Essential Korean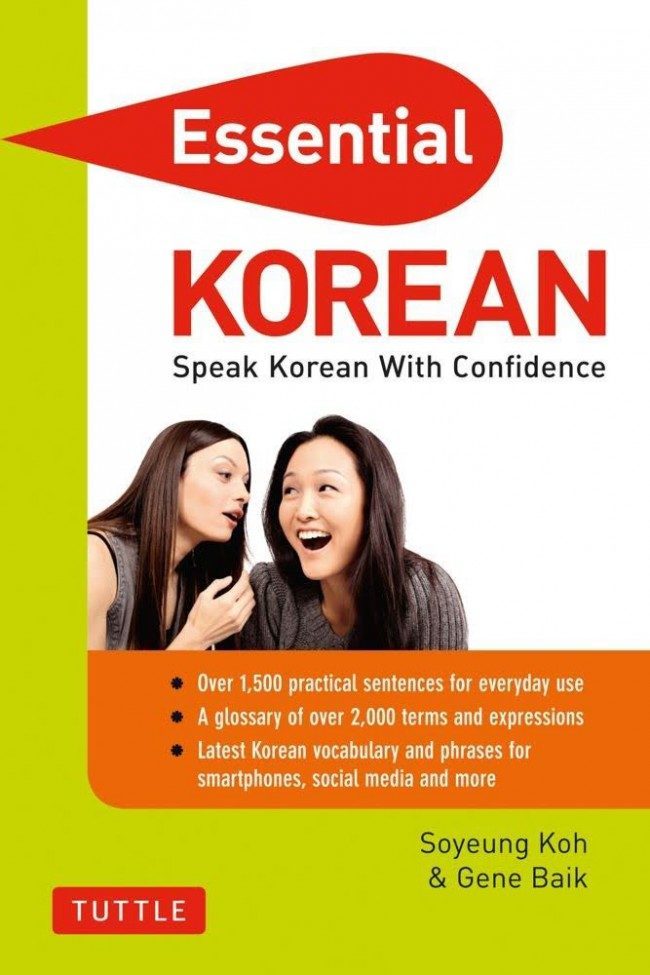 If you only want to purchase one Korean language book—Essential Korean is the way to go. Part of Tuttle Publishing's Essential Series, it is a great first introduction and beginner guide to the language of South Korea and is also designed as a Korean phrasebook, making it the most versatile Korean language learning tool on the market.
Purchase now: Amazon
Purchase now: Barnes and Noble
Essential Korean Grammar

Essential Korean Grammar gives you best examples to help you discover the Korean language. The grammar items are cleverly rated so you can determine what's most useful for you to study, based on your Korean knowledge level and your plans. Essential Korean Grammar is a toolbox to help you form correct and natural-sounding sentences, and determine which grammar you need for reading or writing Korean.
Purchase now: Amazon
Purchase now: Barnes and Noble

Essential Korean Vocabulary

Essential Korean Vocabulary presents the 8,000 most common Korean words and phrases organized into 36 different subject areas. Beginning students can focus on the most basic items, which are clearly marked. As you progress to greater fluency, you can pick up more complicated words and expressions to bring your overall vocabulary and understanding of Korean up to an advanced level.
Purchase now: Amazon
Purchase now: Barnes and Noble
500 Basic Korean Verbs

Each of the 500 most important Korean verbs is presented in a convenient single-page format that gives the verb's meaning and pronunciation, and displays the verb's 48 key tenses, speech levels, and moods (all accompanied by romanizations). Also included are a handy guide to the Korean language and verb conjugation and reference tables of basic Korean verb types, along with 3 indexes (romanized, Hangeul, and English).
Making Out In Korean

If you are a student, businessman or tourist traveling to South Korea and would like to have an authentic and meaningful experience, the key is being able to speak like a local. This friendly and easy-to-use Korean phrase book makes this possible. Making out in Korean has been carefully designed to act as a guide to modern colloquial Korean for use in everyday informal interactions—giving access to the sort of catchy Korean expressions that aren't covered in traditional language materials.
---
 
▶ ENTER TO WIN THE FOLLOWING BOOKS BY LEAVING A COMMENT BELOW!! *Comment Box may load a bit slow, please be patient!*
To enter the contest to win one of these books, simply comment below with the book you'd like to have and the reason! We'll be picking 3 lucky winner per book! This contest is open to all our readers, regardless of where you live!
Contest Deadline: Thursday, September 7th, 2015
Share This Post