Child Actress Seo Shin Ae Deletes Instagram After Being Viciously Harassed Online By EXO Fans
Another young actress is getting hate for a comment she made during her appearance of Happy Together 3, causing her to finally shut down her Instagram. But not before making one final post.
On July 7th, young teenage actresses Kim Hwan Hee (13), Jin Ji Hee (17) and Seo Shin Ae (17) guested on Happy Together 3 alongside EXO members Suho, Chen and Chanyeol. During the episode, they were asked whether they were a fan of EXO.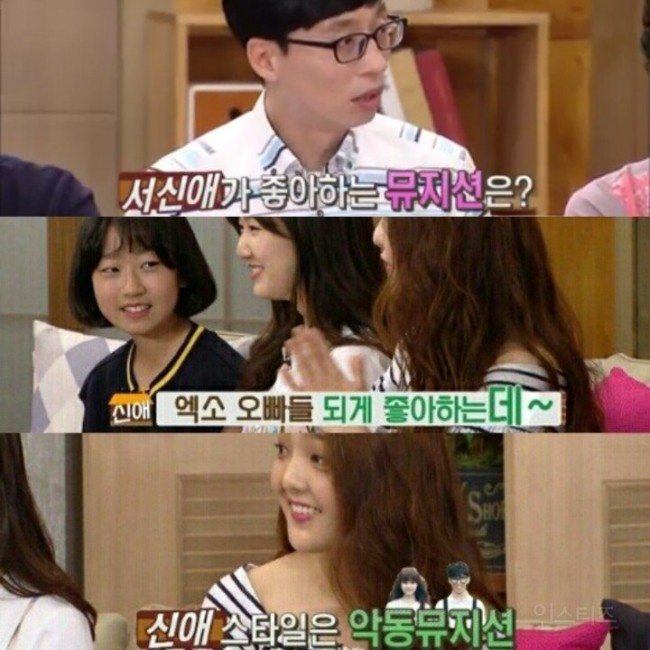 Kim Hwan Hee replied, "I really like EXO oppas but I'm a BTS fan," while Seo Shin Ae was said, "I like EXO but I'm a fan of Akdong Musician."
Following the episode's airing, Kim Hwan Hee was attacked by some EXO-Ls who were seen maliciously editing her Wikipedia page, writing things like her career was over in 2016 and calling her overweight. Image captures of the editing can be viewed here.
But Seo Shin Ae was not shielded from such attack as some EXO-Ls also took to her personal Instagram as well.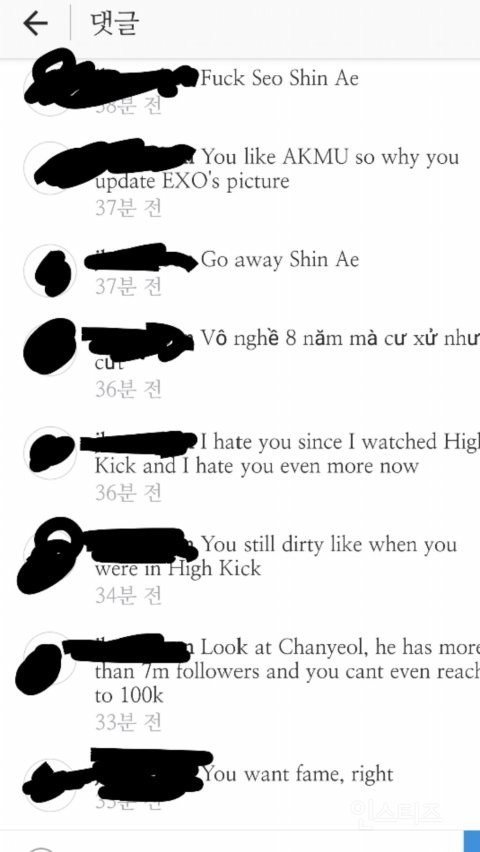 As a result, Seo Shin Ae deleted her Instagram, but not before leaving one final comment which read, "Life isn't easy. I can't make everyone like me. I shouldn't be hurt from people who don't know me well. I tell myself a hundred times but no matter, I still don't understand it," ending the post by letting fans know they have cross a line they shouldn't have to begin with.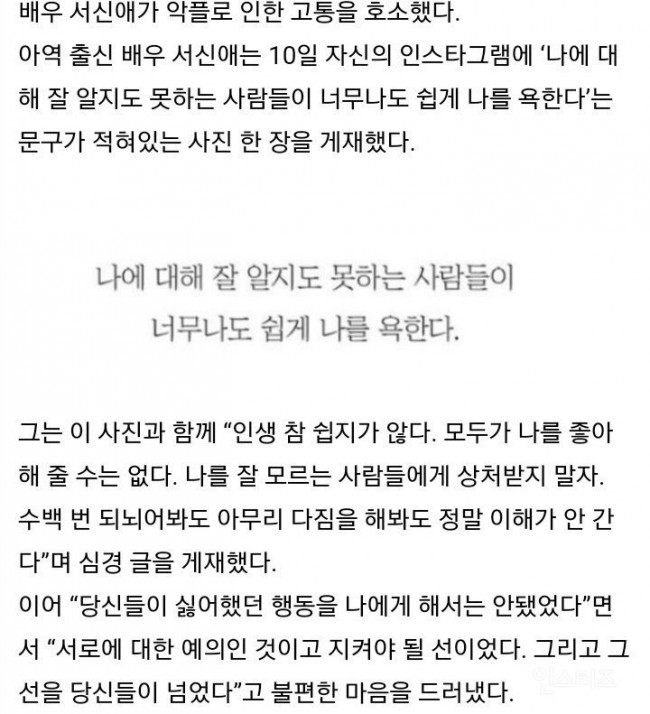 https://www.youtube.com/watch?v=zX5ySrnowpc
Source: Instiz
Share This Post