'Adam Couple' Ga In and Jokwon reunite backstage at musical
Ga In and Jokwon have remained closed friends since ending their virtual marriage on We Got Married in 2011, and showed off their friendship in a latest set of selcas.
On  May 10th, Jokwon posted two photos on his Instagram account to share with his followers, writing, "Musical 'On The Starry Night.' Son Ga In came. Matilda."
Jokwon is currently starring in the musical On The Starry Night as Choi Sung Keun, a man who, though is completely thoughtless, reveals his natural ability to perform on stage. The shows began taking place on May 7th and will last until the 15th. Showing her support for her former virtual husband is Ga In, visiting Jokwon backstage and capturing the moment with a photo with her friend.
The two are nicknamed the "Apple Couple" through their appearances as a virtual married couple on We Got Married 2 which lasted from 2010 to 2011.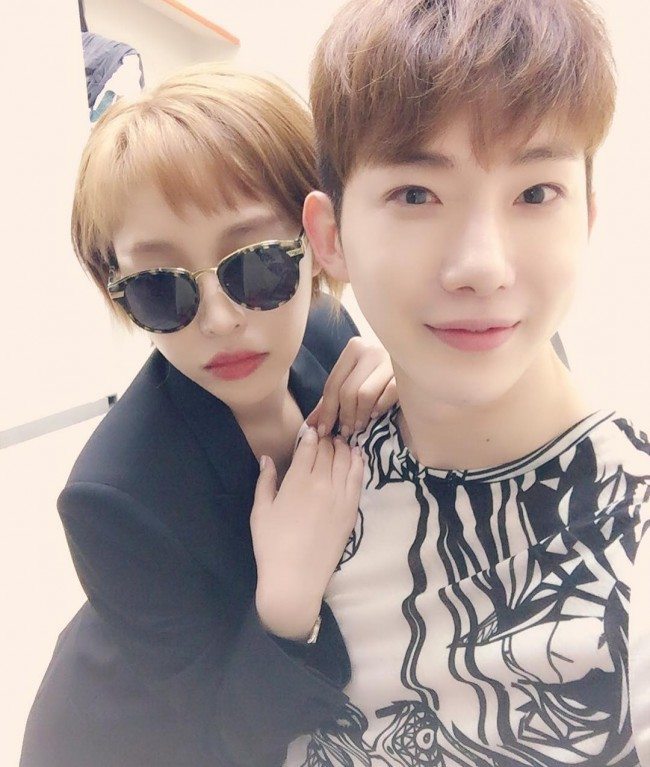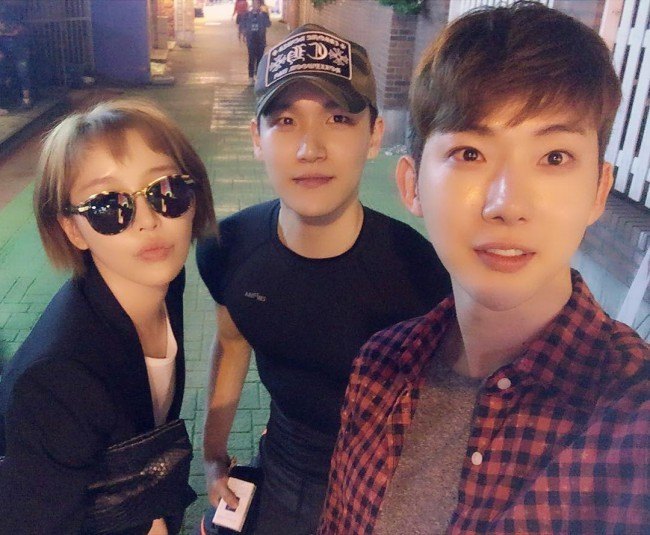 Source: My Daily
Share This Post