Akdong Musician's Chanhyuk Reveals His Song Gift to Suzy and IU on "Weekly Idol"
Akdong Musician made an appearance on the latest Weekly Idol episode aired on June 1st where brother Chanhyuk shared a song gifted to miss A's Suzy and soloist IU.
During the profile segment, Chanhyuk revealed himself to be a big fan of Suzy before creating a short and impromptu song for her called "A Suzy Day."
He additionally adds that IU, who appeared at the sibling's solo concert in the past, was also gifted a song to which many fans will recognize as the track "Fried Egg." Akdong Musician sang a short version of this song for the viewers and MCs with Suhyun taking over IU's parts causing Hani to fall in love with her voice as she sang.
In the same episode, Chanhyuk and Suhyun showed off their dancing abilities during the 'Random Play Dance' segment where they were taken by surprise but not deterred by additional tracks of their labelmates songs.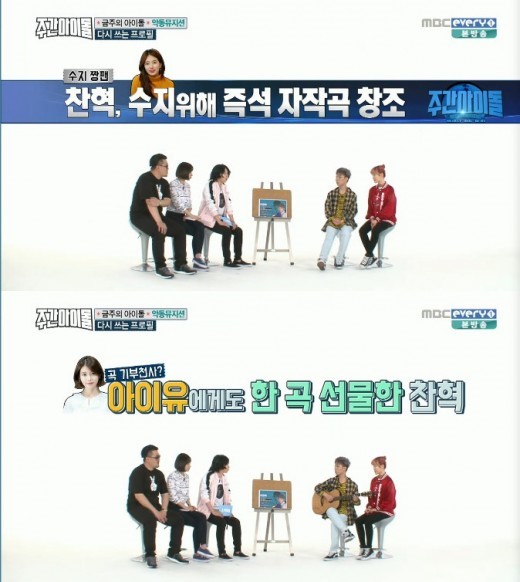 Source: TV Report
Share This Post