AOA takes first place on MBC's "Show! Champion" with "Heart Attack"
On the special July 1st episode of MBC's Show! Champion, AOA took home the first place trophy with their comeback track "Heart Attack."
The girls performed a special remix version of the track, garnering screams of support from the live audience. They rocked the stage in their yellow and blue school-themed outfits as they showed off their catchy choreography.
Upon receiving the trophy, rapper and leader Jimin took the microphone to deliver the group's words of gratitude before they returned to the stage for their encore performance of "Heart Attack."
Other artists who took the stage are MAMAMOO, BTOB, Playback, K.Will, and many more.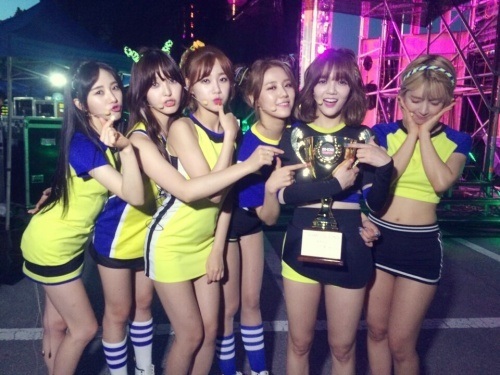 https://www.youtube.com/watch?v=tk35mmsAJ8M&ab_channel=MBC%EC%87%BC!%EC%B1%94%ED%94%BC%EC%96%B8ShowChampion[by.Skpb]
https://www.youtube.com/watch?v=VlJsrSar5iA&ab_channel=MBC%EC%87%BC!%EC%B1%94%ED%94%BC%EC%96%B8ShowChampion[by.Skpb]
Source: Sports World
Share This Post