"Beautiful Gong Shim" confuses viewers with G-Dragon's "appearance
Beautiful Gong Shim raised quite a number of interest after viewers of the program thought BIGBANG's G-Dragon made an appearance on the program. 
On one of the episodes of the weekend drama, it was reported that it generated quite a sudden increase in viewers after Minah appeared on the episode with her short hair. Although her beauty was known to the program's viewer, the viewers were surprised of her resemblance with BIGBANG's G-Dragon that they thought it was the artist himself that has appeared.
As the broadcast progressed, viewers went on to online message boards to express their reaction towards the resemblance, leaving some unable to contain their shock when they thought G-Dragon made an appearance.
Girls' Day's Minah plays the role of Gong Shim who is always being pressured for looking ugly and unforunate, hence, Minah's hairstyle in the drama.
Meanwhile, Minah had always been aware of the resemblance pointed out to her by their respective fans and agreed that there are indeed similarities with their eyes and mouth structures.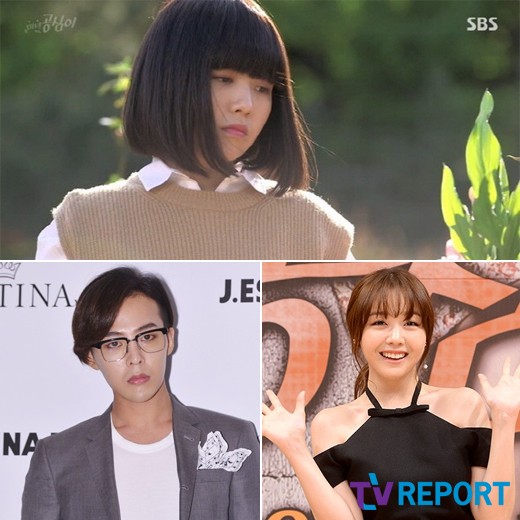 Source: TVReport
Share This Post