BIGBANG attracts 15,000 fans at 1st concert in Mexico
BIGBANG gains overwhelming interest after attracting more than 15,000 fans as they held their first concert stop in Mexico City, Mexico!
On October 7th, BIGBANG was greeted by an overwhelming number fans eager to see them perform for the first time at Arena Ciuded De Mexico in Mexico City as part of their ongoing MADE concert tour. It was reported that 15,000 fans filled up the sats of the venue, proving their strong fanbase and popularity.
The festivities began upon their arrival at the airport where they were greeted by their waiting fans prepared with signs and endless queues.
Meanwhile, the members also returned the favour by posting encouraging messages on their respective personal Instagram accounts and thanked fans for the support given.
The tour continues with their next stop in New York this weekend.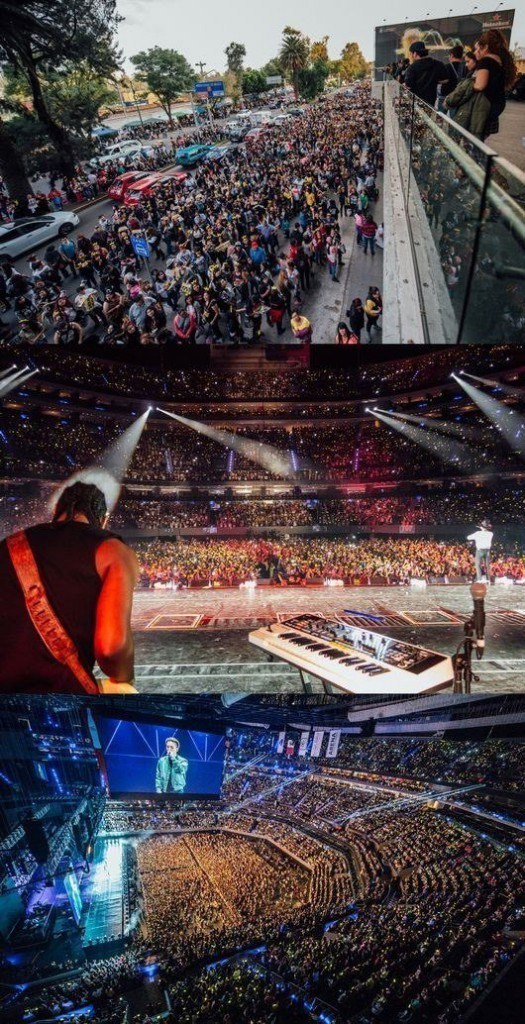 Source: Herald
Share This Post