Billboard's Fan Army Face-Off features a tough K-Pop bracket
Billboard is calling on some of the biggest fan clubs in K-Pop including VIPs, SONEs, Blackjacks, ARMYs, and Hottests for their Fan Army Face-Off bracket. For the first time, Billboard's Fan Army Face Off is featuring an entire K-Pop specific bracket with some of the biggest fan clubs to date. Last year, only two K-Pop groups made it into the competition: SONEs and VIPs. However, VIPs demonstrated their power and influence as they came out on top and were crowned the winners after the final round.
This year the first K-Pop bracket features a stiff matchup between some of the largest fan clubs and begs the question, who will come out on top?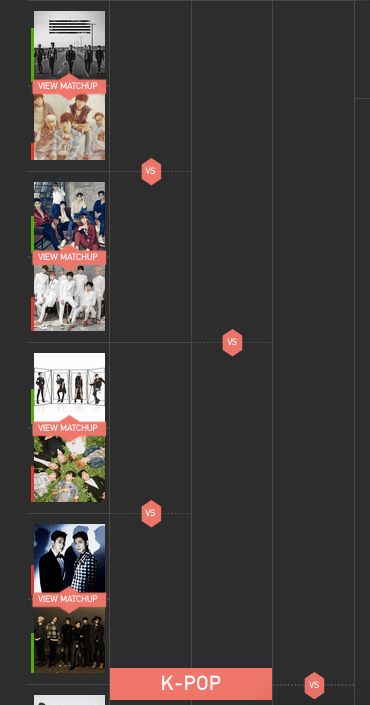 B1A4's Banas are up against last year's reigning champions, BIGBANG's VIPs while it's boy band against boy band as 2PM's Hottests battle it out against INFINITE's Inspirits. The third matchup features the up and coming BTS's ARMYs against K-Pop legend, 2NE1's Blackjacks and will be one of the most interesting matches to watch as old and new battle it out to enter the next round. TVXQ's dedicated Cassiopeias are up against BEAST's avid BEAUTYs rounding out the first half of the bracket.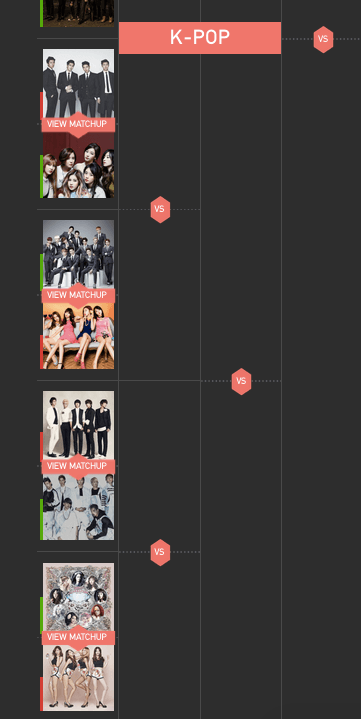 In the second half, CNBLUE's Boices will be putting it up against T-ara's Queens which recently became the first to reach a million active users in their Baidu fan cafe demonstrating that their fan club power lies internationally. Meanwhile, the fan club that swept the world, EXOs EXO-Ls will be tough to beat even with a strong fan club like Girl's Day's DAI5Ys. FNC Entertainment's other huge band F.T. Island's Primadonnas are up against JYP Entertainment's rookie boy band GOT7's IGOT7s, who is currently preparing for a comeback. To round out the bracket, the only girl group to make it last year, Girl's Generation's SONEs will be facing viral summer track queens SISTAR's Star1s.
Once a victor of the K-Pop bracket is determined, the fan army will have to go against the winner of the Pop category which includes the likes of Beliebers, Swifties, Lovatics, and Directioners before vying for the championship title.
Check out Billboard's Fan Army Face-Off and vote for your fan army today!
Share This Post