Bora and Dasom have a sleepover for "GQ" magazine
In the most recent issue of GQ magazine, SISTAR's Bora and Dasom show their close friendship through a girls only sleepover in their latest pictorial.
In the December issue of GQ magazine, Bora and Dasom snuggle in their cozy pajamas as they enjoy a girls' night together. From lounging around on the couch to playing on their tablet in bed, the girls enjoy an endless amount of fun together.
In their pictorial, the girls get comfortable with their warm and fuzzy socks and sweaters while advertising the Samsung tablet with the app Paper Garden. The tablet is seen in all of their photos, showing how addicted the girls are to the app. Paper Garden delivers daily news and magazine articles about events and stories in Korea. The app can be downloaded on Google Play or through a mobile device.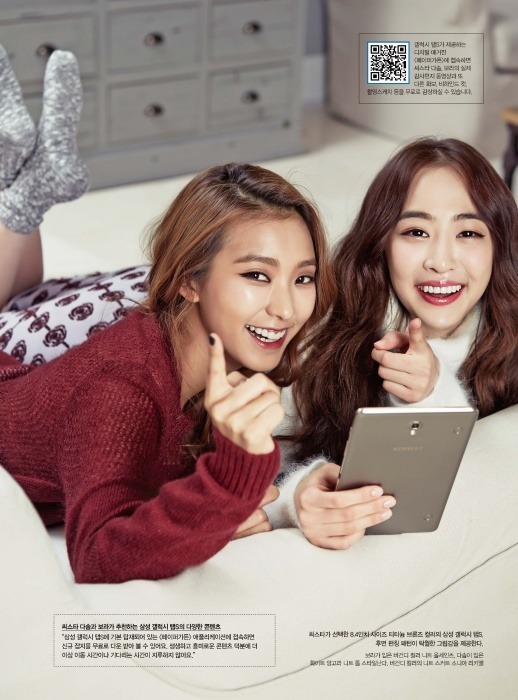 Source: KMagazineLovers
Share This Post