BrandNew Music taking a different outlook on success
In an interview held in 2012, BrandNew Music's CEO Rhymer stated that within three years, he would make his company into one of the largest five companies in Korea. The reported who interviewed him laughed it off seemingly as if it was a joke. Fast forward to the present and BrandNew Music profits have doubled since 2013, and with a year left before the promised date, it seems like Rhymer may actually reach his goal.
The hip hop movement in South Korea has been growing steadily for the past 2 years and Rhymer stated, "I think it's just the beginning, people are calling hip hop the new trend but I think it's just that the public is starting to notice hip hop."
BrandNew Music artists include Verbal Jint, Bumkey, As One, Phantom, and Troy, as well as San-E who experienced massive success with his "A Midsummer Night's Sweetness" with Raina.
A reporter recently caught up with the busy CEO Rhymer and had the chance to ask him again about his chances of becoming on the of top five companies in Korea, to which Rhymer responded, "I've changed thoughts and I have no greed in that aspect any more. I just want to do what I can and make a company that does what it does best."
When asked "Why the change of heart?" Rhymer said, "There's still a lot to learn. Right now I'm focusing on expanding the field of business within hip hop. Right now it's music, albums, and events. We are looking into marketing aspects that will help us establish a more solid fan base and possibly expand our influence overseas. We are planning more collaborations with foreign artists. There's a world tour planned right now. 5 cities in North America, 2 in South America and 3 in Southeast Asia." At the moment, BrandNew Music is preparing for their BrandNew Year concert to be held on December 7th at the Olympic Hall.
Rhymer stated that he wants to break into overseas markets and also collaborate with different idols, "It's because people pay a lot of attention to Korean charts. Mnet Show Me the Money helped a lot as well. There will also be collaborations with idols as well. The feedback about the music is very positive as well. It's not just that they think it's cool that an Asian is rapping they are starting to respect our music."
Since hip hop music is still consider new in Korea, Rhymer stated he believes smooth hip hop was the key to getting the general public to start accepting hip hop. Rhymer plans to take BrandNew Music in a whole new different route, " I think it's more important to see how many different age groups we can reach out to and how we can improve the environment for hip hop artists. I want BrandNew Music to be the hub of hip hop. Not just make and sell music but be the channel for other artists or companies. I want to be the nicest and kindest company within hip hop."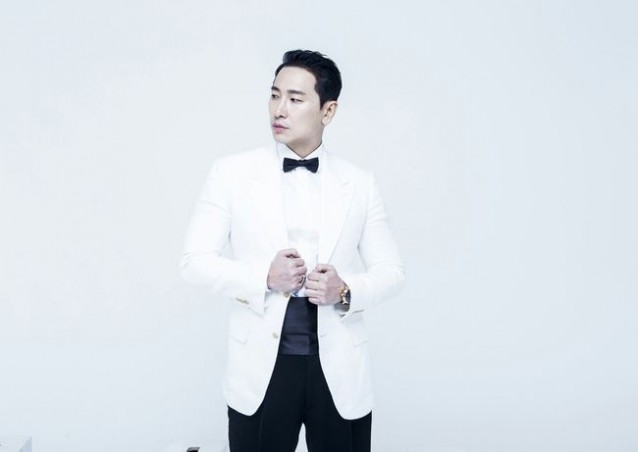 Source: Naver
Share This Post