Brown Eyed Girls drop "Time of Ice Cream" MV teaser ahead of album release
Less than a week remains until the release of Brown Eyed Girls' long-awaited comeback album, and they have released not only the tracklist but the video teaser for their title song as well.
The popular and veteran girl group Brown Eyed Girls will be releasing the album Basic which will feature 10 tracks including "Time of Ice Cream," "Wormhole," "Wave," "New World," "Obsession," "God Particle," "Light," "Atomic," "Backgammon," and "Fractal."
Looking deeper into the tracklist image, various hints are given and follow a scientific theme, including relating to the Greek philosopher Epictetus, Indian philosopher Sri Aurobindo, physicist Albert Einstein, and other well-known scholars.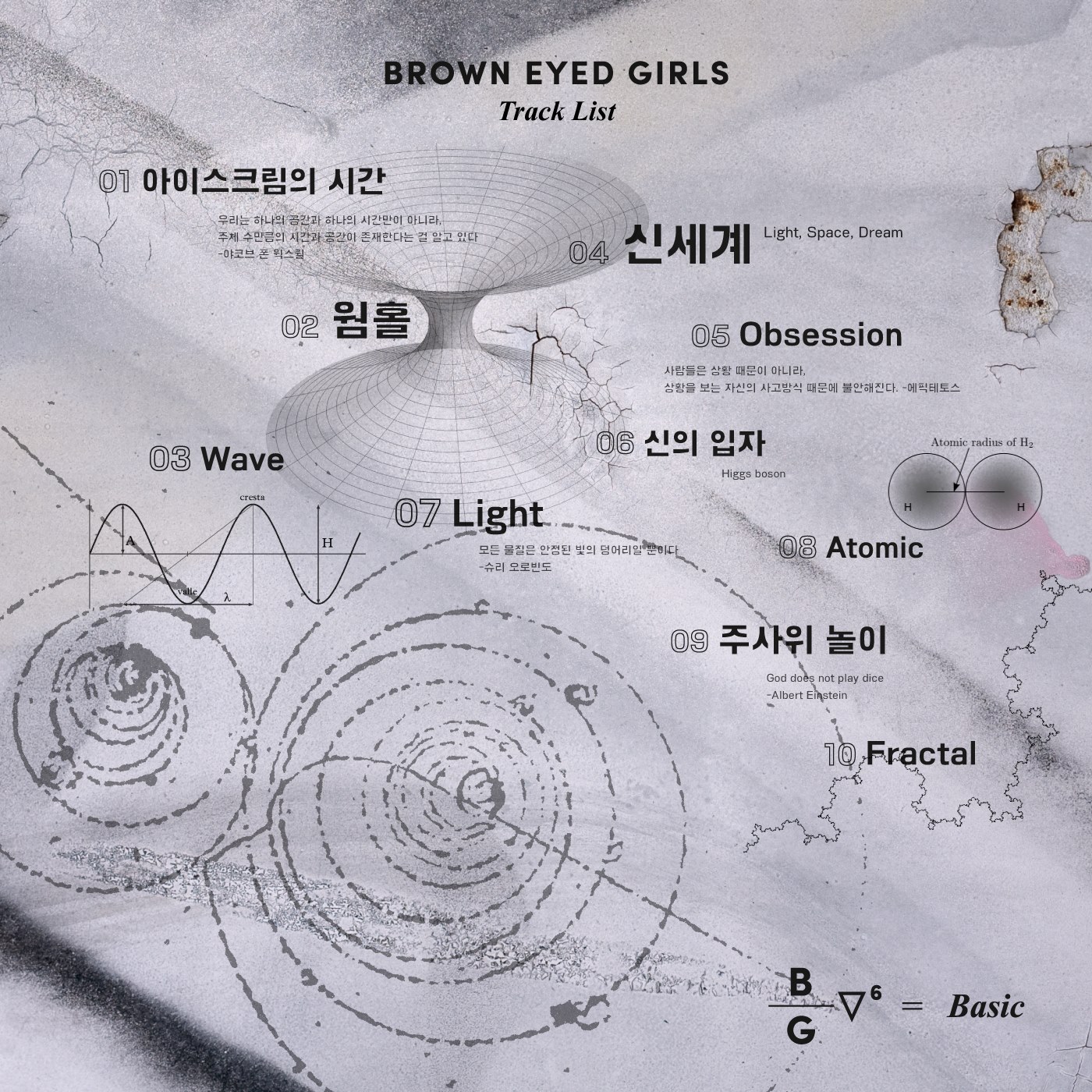 On October 30th, the video teaser for the title track "Time of Ice Cream" was released, the girls showing off some of their swag as they enter an elevator one by one, eyeballing one another as they come in.
The elevator creatively identifies each members with the initial of their first name as they enter which wraps everything up as the word 'Basic', also the title of their album lights up in the end.
Look out for their album Basic on November 5th at midnight KST!
Source: TV Report
Share This Post