BTS announces the opening of their official Weibo account
Male group BTS has jointly joined Weibo with a group account, another social networking platform to interact with their fans!
The seven members posed with friendly smiles as they held onto papers asking for fans' support to follow them on their "BTS_official" Weibo account. The group also shared a short 19-second video, where the boys showed off their Mandarin-speaking skills and excitedly introduced their group's new account.
In other news, there have been reports of the group preparing for a comeback in mid-May, and are counting down with only days left to BTS' second solo concert BTS Live Trilogy – Episode 1: BTS Begins.
Other K-pop artists who have recently joined Weibo this month include Nicole and 2NE1's CL.
[알림] #방탄소년단 의 웨이보가 오픈되었습니다! 많이 팔로우해주세요!!
防弹少年团开通微博! 请大家多多关注! 谢谢 ^ㅁ^http://t.co/eG24j7nLgc pic.twitter.com/GFSfqVczHp

— BTS_official (@bts_bighit) March 24, 2015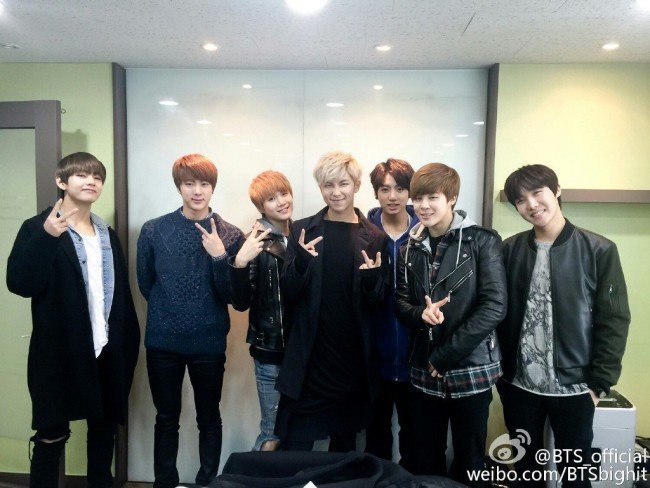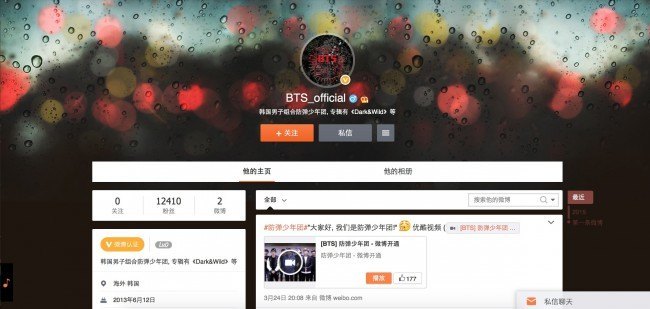 Share This Post