Byun Jin Sup reveals concert dates for his upcoming U.S. tour
Legendary solo artist Byun Jin Sup prepares to go on his U.S. tour, "2015 WISH LIST" with 4 stops in early 2015.
A popular singer from the 80's and 90's, Byun Jin Sup is bringing his music to the United States in early January of 2015. As a legendary ballad artist of the 20th century, Byun Jin Sup will be bringing the audience back to the old days with his smooth and calming songs.
AEG Live and Powerhouse have worked together to bring Byun Jin Sup to four cities in the United States for his concert "2015 WISH LIST." The concerts will take place in New Jersey's Bergen Performing Arts Center (PAC) on Thursday, January 15th, Chicago's Skokie Northshore PAC on Saturday January 17th, Los Angeles's Club Nokia on Thursday January 22nd along with Hayward, California's Hayward Chabot College PAC on Saturday, January 24th.
Ticket prices have not yet been released. Stay tuned for more information.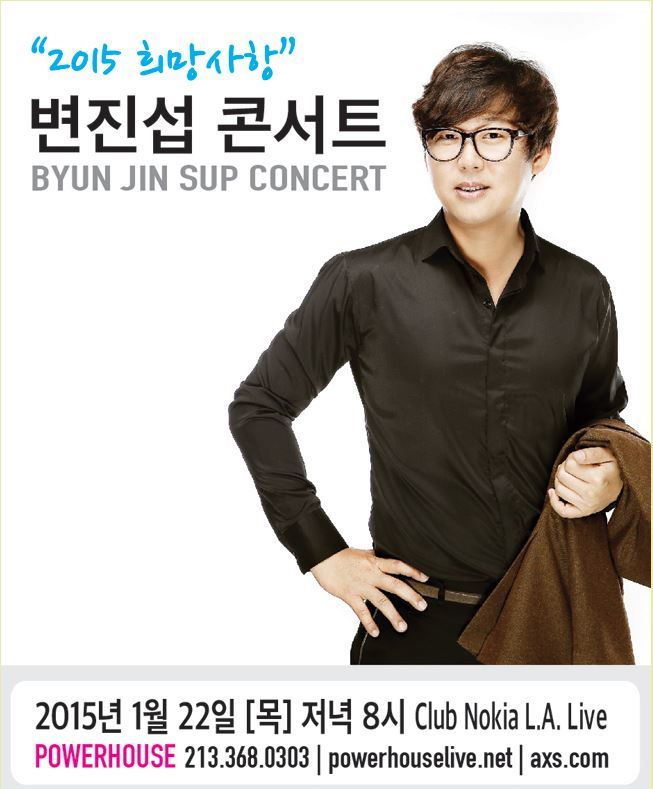 Share This Post