Chanyeol moves fans with his reply to haters on Instagram
On June 13th, an Instagram post by Chanyeol caught much attention after he left a lengthy reply to haters.
His original post is a smiling selca during the group's stay in Taiwan for EXO's concert stop in Taipei. However, fans were drawn to the photo due to a lengthy comment the idol left in response to a previous message.
Chanyeol wrote, "I don't know what you don't like about me, If you have criticized that much, I will work harder. But there are many young people on here who can see so it would be great if you do not use such negative words. Please.
"Anyway, I made this instagram not only for fans but I made it with a heart to be closer to everyone!! So it would be great if everyone just thinks of this lightly!! I also will listen to words I want to listen to and will ignore those that I choose to ignore, so don't be too worried!! I'm also an adult.
"So, everyone of you please have a good day!!"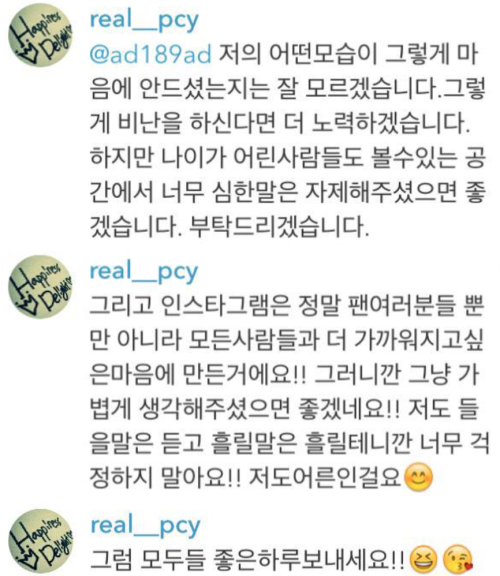 Share This Post