Chinese mobile phone company apologizes after receiving backlash on Song Joong Ki's latest adverts
An interesting debate has happened in China after a mobile phone company apologized for their recent advertising campaign to Song Joong Ki's fans. 
A mobile phone manufacturer in China received angry complaints from fans of actor Song Joong Ki after it plastered his face on their subways floors as part of their latest advertising campaign. A post that was originally uploaded on Weibo featured Song Joong Ki promoting the brand on the floors of their subway which left the fans insulted.
The company reportedly received a lot of backlash for their campaign strategy and eventually had to issue an apology to the actor's fans. The advertisements plastered all over their subway system were also removed and promised not to attempt to do another one.
Meanwhile, Song Joong Ki has been the main ambassador for Vivo following the success of his projects in China including latest drama, Descendants of the Sun.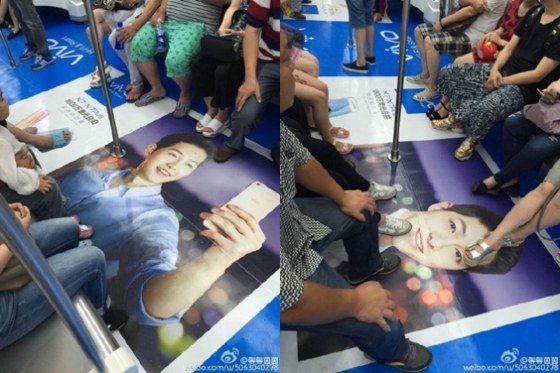 Source: StarNews
Share This Post