Choo Sung Hoon tweets photos with JYJ members
UFC fighter Choo Sung Hoon recently posted a photo via his Twitter with Korean idol group JYJ.
On November 18th Choo Sung Hoon posted 2 photos on his Twitter with his fellow Korean stars JYJ. Choo Sung Hoon also included a comment on the photo saying, "Surrounded by men," showing his closeness with the group members.
The four men appear to be close friends in the photo despite their age differences, as Choo Sung Hoon is turning 39, while Jaejoong, Yoochun, Junsu are all in their late 20's.
The friendships between these huge celebrity names is significant in the fact that they are all celebrities with close ties to both Korea and Japan.
What do you think of the photo? Check out their group photo below!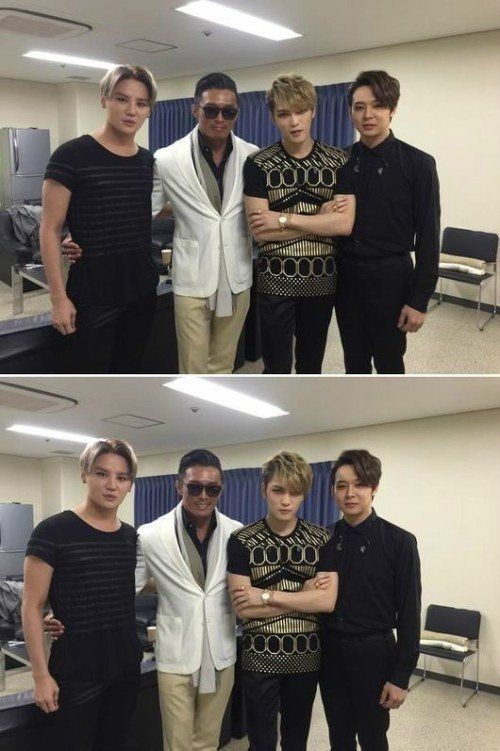 Source: World Daily
Share This Post