Elsie cries "I'm Good" in MV teaser ft. K.Will
On April 30th, mysterious female artist Elsie revealed a music video teaser for "I'm Good" featuring K.Will.
The music video teaser opens with an eerie atmosphere as a dark shower scene ensures. Although her face is not revealed, various tattoos reading her name and the year can be spotted.
After the haunting opening sequence, a melancholy piano fills the background with K.Will and Elsie's moving harmonies coming together in a sexy R&B harmony.
Some fans have been guessing that Elsie is in fact T-ARA's Eunjung as she takes a new stage name for her solo debut while others insist Elsie is a new, never before seen artist.
The song is expected to be released on May 1st.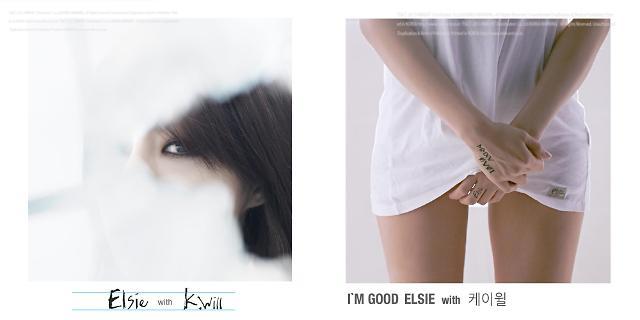 Source: Aju News
Share This Post