EXO's Chanyeol displays his youthful charms for debut film "Last First Love" trailer
In the newest trailer for Jangsoo Company (Last First Love) EXO's Chanyeol is a wide-eyed high school student, back in uniform for his big screen debut alongside a star-studded cast for the Grandpas Over Flowers adaption.
It was reported last June that Chanyeol had been offered his first movie role and was later confirmed on July 1st along with the rest of the star-studded cast. The movie began shooting in late August and is now preparing for it's spring release.
Blockbuster director Kang Jae Kyu is directing this heartwarming multi-generational story of growth and love surrounding a shop keeper and his mart, "Jangsoo Mart." Hence the title, Jangsoo Company.
Adapted from the concept of tvN's hit drama Grandpas Over Flowers, the director hopes to tell the story where the older generation becomes the focus rather than having a minor role in a grand scheme.
The movie will star Park Gun Hyung as the grumpy old ahjussi who transforms after meeting Yoon Yeo Jung, Han Ji Min as Yoon's daughter. Jo Jin Woong will play the role of the shop keeper along wit his love interest Hwang Woo Seul Hye. Meanwhile, representing the younger generation, Chanyeol will be playing the role of Moon Ga Young's boyfriend.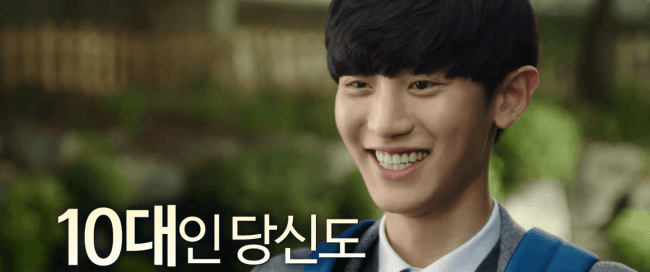 Meanwhile, netizens have reacted positively after the release of the new trailer, finding the blooming relationships and the star-studded cast charming. Fans of the EXO member are excited to see the young actor's big screen debut and are swooning after Chanyeol's bright smile and his loveline with actress Moon Ga Young.
Last First Love is set to open in April in Korea as it's touching story hopes to capture the hearts of Korea as it delves into the innocence of first love as well as the depth of a rekindled fire.
https://www.youtube.com/watch?v=qvQiDTh8RmU
Source: The Star
Share This Post