EXO's Chanyeol Talks About His Personal Growth And Narcissism On "Happy Together 3"
EXO members Suho, Chen and Chanyeol recently made an appearance on Happy Together 3 where the latter confessed to narcissism. 
Aired on July 7th, Chanyeol explained, "During my school days, I was known to be a trainee. Even while getting lunch, I'd take my time getting into line with the other kids. I normally talk a lot but I would deliberately talk less. I'd play around when I'm with my male friends but once I felt eyes on me, I would stay still. Since then, I started to love myself a lot."
"I started the habit of looking into the mirror a lot. If there wasn't any mirror, I'd get really anxious and would use a watch to fix my hair. I couldn't help but be conscientious about it."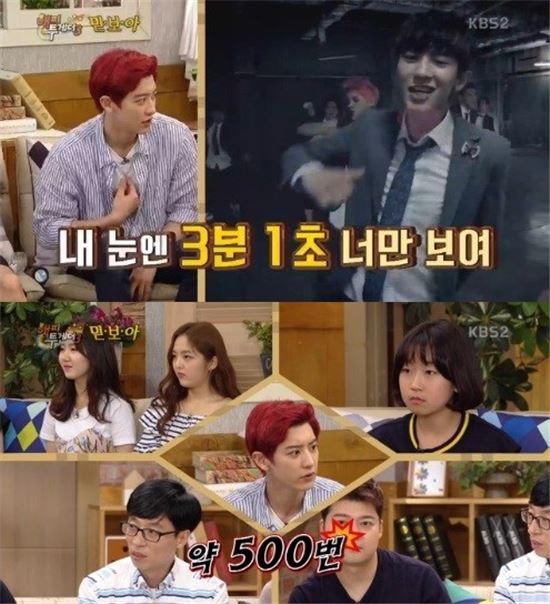 He then spoke about the nickname he gained during his debut days, "3 minute 1 second." Chanyeol explained that in their music video "Growl," many fans would wonder, "Who is that guy at '3 minute and 1 second?" before confessing he had watched the video 400 to 500 times as it was his only solo scene.
Source: My Daily
Share This Post