Fans Claim These Incidents Are The Funniest Accidents In Korean Television History
Although there are many lucky accidents that happen during filming sometimes, other times accidents can be just plain awkward. 
For example, fans recently discussed two of the weirdest and most hilarious accidents that happened in Korean television history, both of which involved awkward skinship.
While driving a manual transmission car, actor Shin Hyun Joon attempted to change gears in a hurry, neglecting to look at where his hand was reaching. Instead of grabbing the gear, however, he accidentally grabbed at the lap of his co-star Muse, mistakenly taking hold of his groin instead.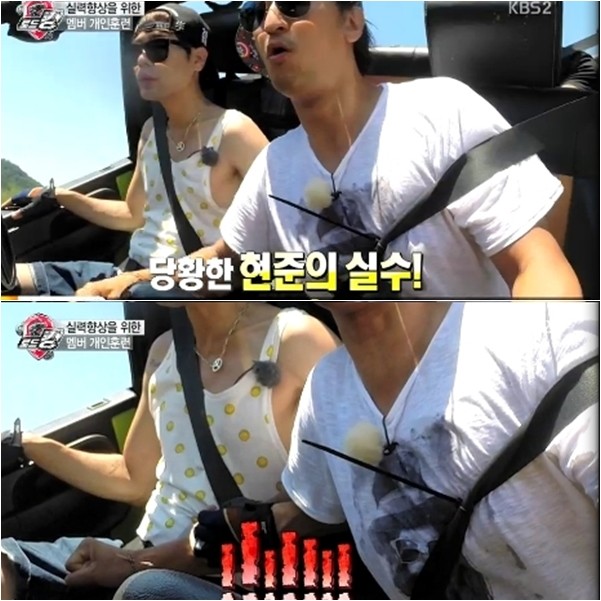 In a similar example, female comedian Lee Young Ja and actor Oh Ji Ho ran up to each other for a dramatic embrace. But while the moment could've been quite cool, Oh Ji Ho placed his arm in an unfortunate position, causing him to grab onto a very awkward location.
Share This Post