Fans spot the oldest EXO-L ever at recent concert
As the years pass, fans of groups that debuted early are becoming older and older. However, fans of EXO recently discovered one fan that was older than the rest.
Mega-popular group EXO has been highly talked about following their recent concert. Originally, the members teased member D.O. about his stomach while Baekhyun showed off his amazing body for fans to see. Not wanting to lose to Baekhyun, Chanyeol also followed and publicly displayed his abs for fans, driving them crazy once again.
Next, fans went crazy over Baekhyun dressed as a girl in one of EXO's concert videos. Additionally, fans noticed that Baekhyun has a priceless reaction whenever fans throw things at him on stage.
At EXO's recent concert, fans discovered that there were many celebrities in attendance, such as the members of Red Velvet, ZE:A's Kwanghee, veteran singer Bada, and more.
A recent post on the Korean community board Instiz titled, "70 year-old grandmother EXO-L came to EXO's concert (with granddaughter)," highlighted what might have been the oldest EXO-L in attendance at the concert. In the picture, the grandmother can be seen standing right alongside other EXO-Ls and even raising her arm along with the crowd.
Netizens who saw the post expressed their surprise and amazement that EXO has fans like this as well.
Check out the pictures from the original Korean post on Instiz below!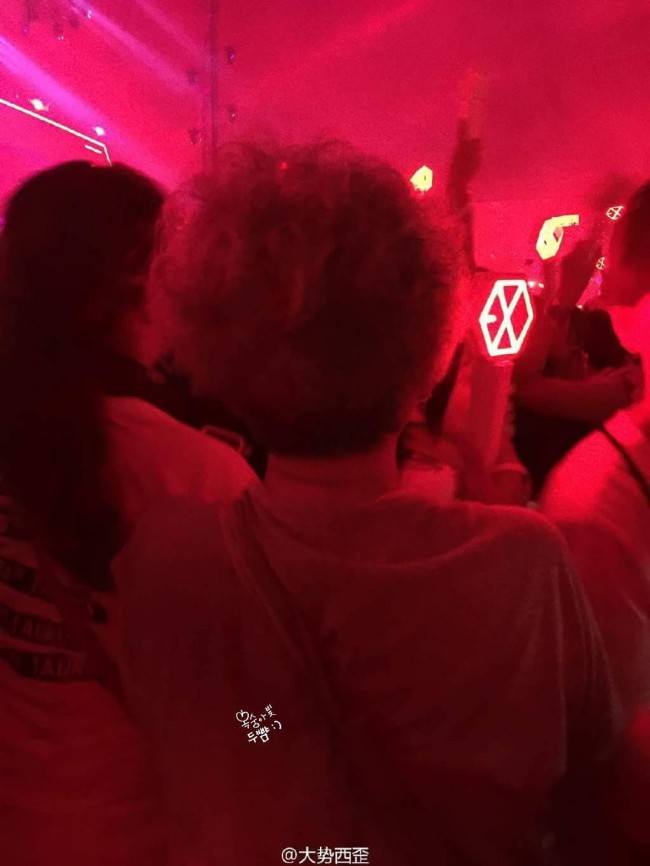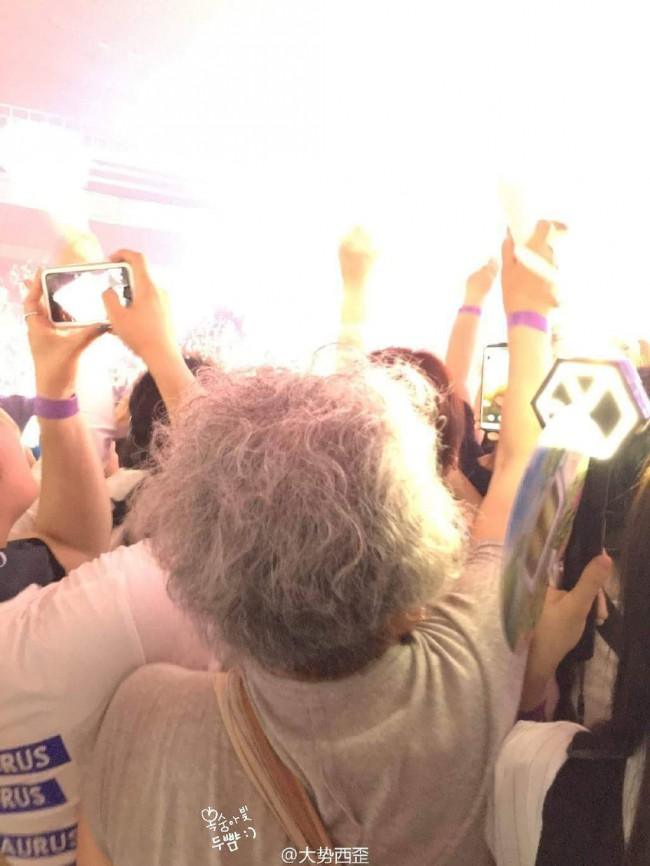 Source: Instiz
Share This Post