f(x)'s Luna responds to rumors of fighting with Krystal
Following rumors that f(x) members Luna and Krystal were engaged in an unhappy fight, the former quickly refuted these claims via Instagram.
After an image of the two at the airport from MAMA 2015, many fans have speculated that the two may have been fighting. They base this off the facial expressions and body language that the two exhibited. Additionally, it is said that Krystal follows her sister's steps as an "Ice Princess" especially after she was under fire for a supposedly poor attitude on the red carpet.
However, Luna quickly dispelled these rumors with a response on Instagram. Netizens noted the fact that she took time and energy to respond to the rumors reflects how ridiculous and appalling they are to her. Many others applauded her calm and collected response, showing no hesitation.
Check out the image and response here: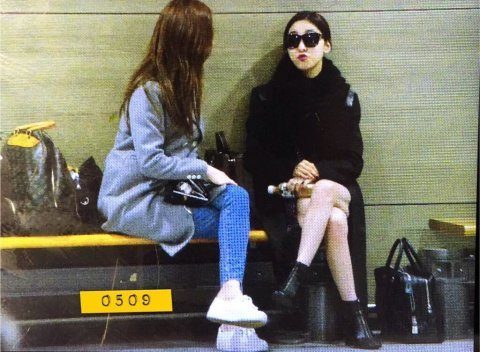 Source: Pann
Share This Post